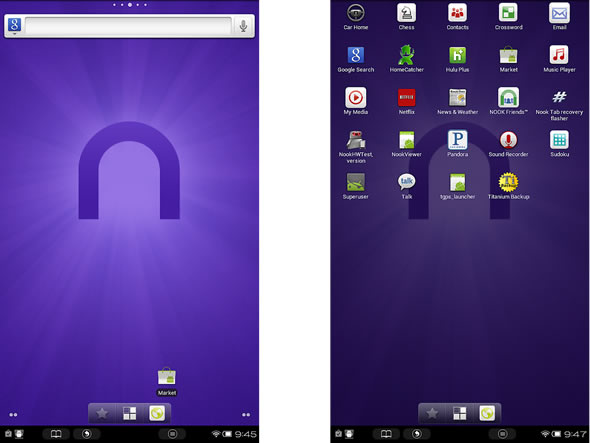 The Barnes & Noble Nook Color was one of the most easily rooted devices, and practically un-brickable, because it was possible to boot from a microSD card. Its successor, the B&N Nook Tablet, is now following in the same footsteps. The endeavoring forum users over at XDA Developers have just developed a method of rooting the Nook Tablet using an SD card.
Requirements include a microSD card larger than 2GB, preferably and a Windows or Mac computer. As with the Nook Color methods, the process involves flashing an image to the SD card. You then insert the freshly created SD card into your Nook Tablet and reboot. The SD card image handles the rooting process automatically and also gives you the full Android Market and Google apps to boot.

Instructions for Windows here, Mac here and finally the original post gives full details of the process.
You might want to check out the video below as well: