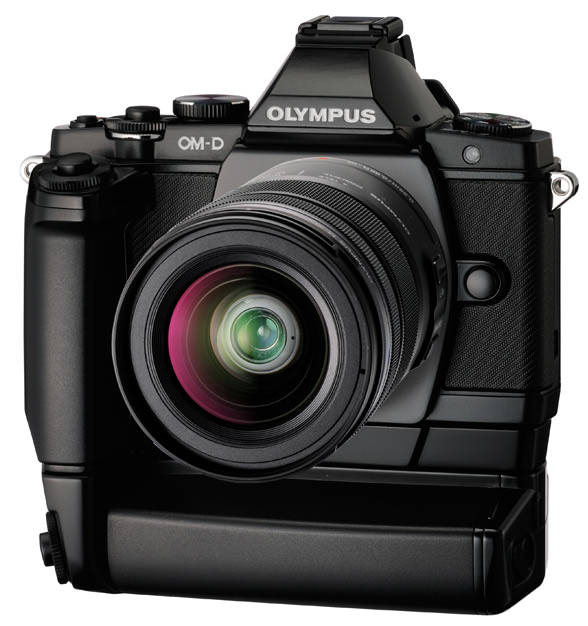 So we finally have full images of the Olympus OM-D E-M5 Micro Four Thirds (MFT) camera. You can enjoy the camera in its entire front and back glory, together with a detachable grip and optional battery grip. Each of the grips comes its unique shutter button.
One can see the articulated rear 3-inch OLED display, integrated EVF and the large bulge at the top, which we would guess hosts a pop-up flash. Olympus is truly pushing the pro camera theme with the detachable grip, which gives the camera an SLR-style format. Panasonic has the G and GH MFT series cameras with SLR-style grips while Olympus is only producing rangefinder-style bodies.

The so far rumored specs are:
Micro Four Thirds system camera
16.05-megapixel sensor – same as the Panasonic G3 and GX1
ISO 200 to 25,600
Built-in 1,440K dot electronic viewfinder
610k 3-inch OLED screen
New 5-axis in-body stabilization and auto-focus systems
Water and dust sealed magnesium body
121mm thickness and 425g weight
To come in black and white with a late March release date
Priced around $1,100 to $1,300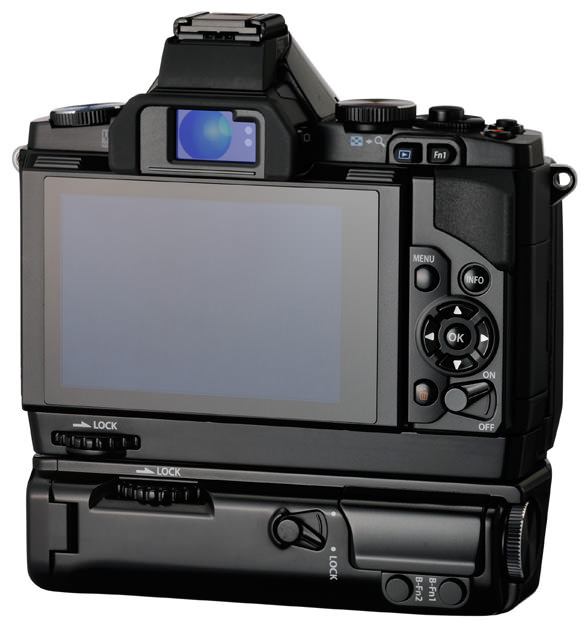 The OM-D E-M5 was also briefly listed on Amazon Japan for ¥111,258 ($1460) in black and silver with a March 30th shipping date. Though the product page has now been removed, you can still access the Google cache version.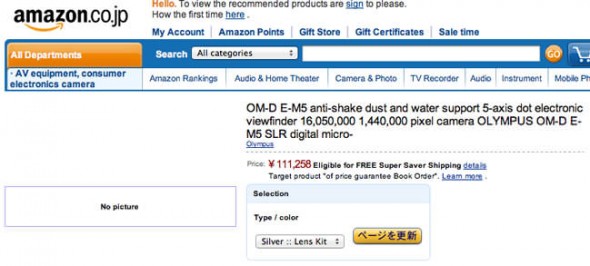 UPDATE: Here are some composited images of the Olympus OM-D E-M5 without the grips and a size comparison against the Olympus PEN E-P3.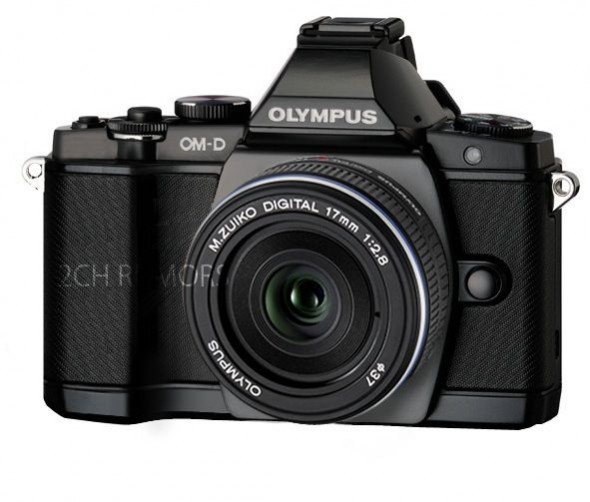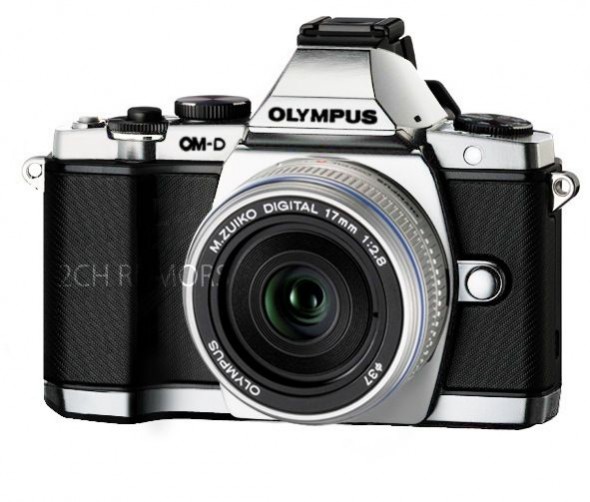 UPDATE 2: The below image (click to enlarge) has appeared over at 43Rumors. It shows the Olympus OM-D E-M5 in black and silver, with and without the different grips and a host of lenses and accessories. Even more interesting are the two never-before-seen Olympus lenses, as marked in the picture.