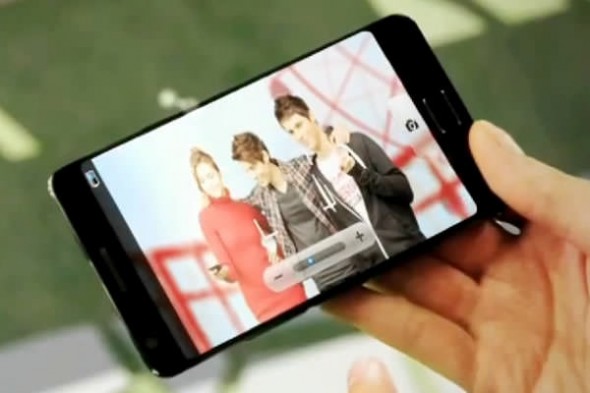 Would you like an edge-to-edge-screened bezel-free smartphone with that? Yes please! Apparently someone up there has been listening to our wishes. After Samsung promised that we will be getting at least a full day's worth of battery life from our smartphones in 2012, another of our wishes could become true this year.
The rumor comes with a good pinch of salt, but if a Korean publication proves right, Samsung maybe preparing a new smartphone with a very thin bezel that would make our dreams of edge-to-edge displays true. The device is named, at least for now, Galaxy B and it may emerge in the third quarter of the year.

A concept smartphone with a very skinny bezel made a cameo in a Samsung promotion video (pictured above), which at the time was rumored to be the much-anticipated Galaxy S III. Though this specific device might never materialize, it does show that someone from Samsung is thinking of thin bezels.