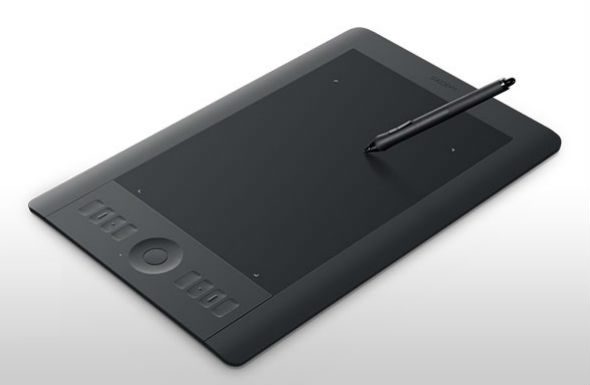 This one is for all you illustrators, graphic designers, digital artists and pro photographers out there. Wacom, makers of fine digitizing tablets, has just announced the next generation in its Intuos lineup. Intuos5 takes the reigns as the company's most advanced graphics tablet line.
Wacom has added some useful features to the new line. The Intuos5 gains multi-touch gesture support, taking advantage of the touch capabilities already built into OS X Lion and Windows 7. For example, you can navigate, rotate and pan images using your fingers. In addition the new software gives you the ability to create and customize gestures for individual applications. Another new feature is that now all the tablets in the line-up can connect to your computer wirelessly, provided you have the separate Wacom Wireless Accessory Kit.

The multi-touch interface in the Intuos5 is Wacom's most elegant implementation of gesture support to date, says John de Olde, Asia Pacific Marketing Manager of Wacom. Switching from pen to touch or to gesture based navigation is a liberating experience, allowing one to reduce repetitive motion and interact more naturally with the computer.
On one side of the tablet you still have the Touch Ring and customizable ExpressKeys, which have now become dual mode buttons, i.e. physical buttons with a capacitive overlay. If you forget the function of an ExpressKey, you can simply rest your finger over it and you will get a reminder of the key's function, and of all your other settings, on your computer screen, the heads-up display fades out in a few seconds to let you resume your work.
Good things stay the same with the Intuos5 Grip Pen still able to register 2048 levels of pressure and up to 60 degrees of pen tilt.
The new lineup is available starting today in three models: Intuos5 touch Small (6 x 4 inches) for $229.95, Medium (9 x 6) $349.95 and Large (13 x 8 ) $469.95. If you are looking for the Extra Large (18 x 12 inch) Intuos tablet, Wacom has yet to update it to the new line, for the moment you should still look for the Extra Large Intuos4 or the company's more expensive Cintiq line with an integrated LCD display.