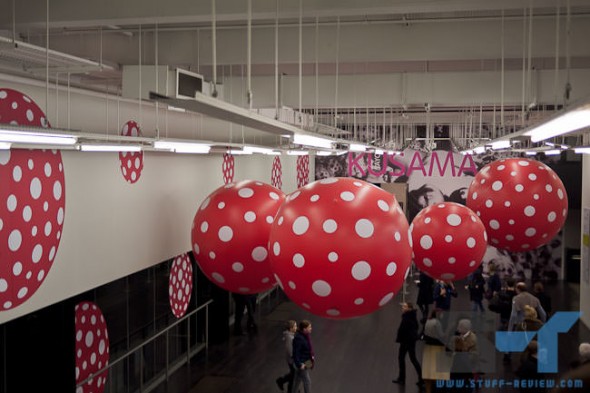 Obsessiveness, repetition and of course dots sum up the incredibly original work of Yayoi Kusama. Aged 82, Kusama came into adolescence while Japan was entering its postwar period and later moved to New York in the 1960s, exhibiting alongside Andy Warhol and Jasper Johns, before returning back to her home country in 1973. Kusama didn't just follow the trends of her time, she created them.
The Japanese artist has been on a creative roll ever since she was a young child incorporating her trademark dots for the first time in a drawing at the age of 10, which as she admitted were part of her first hallucinations.
Even after she self-admitted herself to a mental institution in 1977, Yayoi Kusama continued to work fanatically from a studio near the hospital in Shinjuku, Tokyo even to this day. It's no wonder she is one of Japan's most celebrated artists

Kusama has drawn her dots on paper, canvas and her own sculptures, stuck them to herself, objects, buildings, trees and animals and even filled a river with massive spheres. One of her most interesting and unique works is an installation titled Infinity Mirror Room.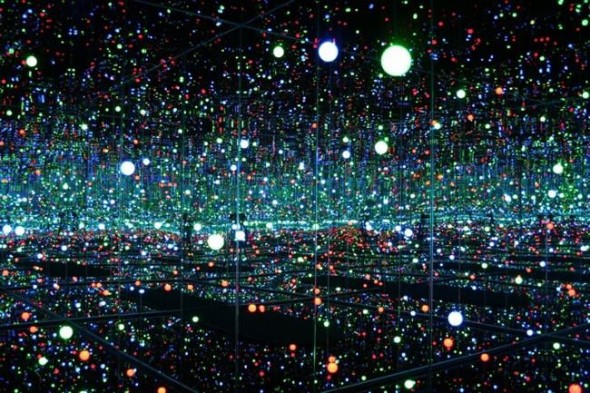 The latest version of the Infinity Mirror Room, and the largest to date, can be found at the Tate Modern's retrospective exhibition of Yayoi Kusama's work in London. The installation is a space, measuring 3000 x 6175 x 6455 mm, made of mirrors, plastic, acrylic and hundreds of hanging color-changing LED lights.
The mirrored room creates a sense of infinite space and as you enter it and walk along its corridor you get a feeling that you are actually floating in space. The pulsating low-energy LEDs completely surround the visitor and multiply to infinity in an awe-inspiring sight. A perfect marriage of technology and creativity.
It's one of those mind-opening experiences that words cannot describe. So, if you are in London, better catch the exhibition at the Tate Modern until June 5, 2012.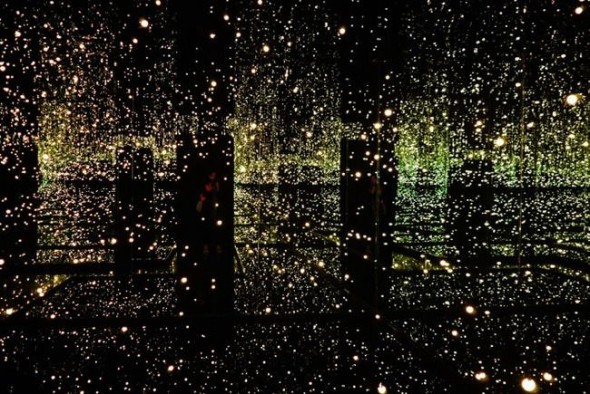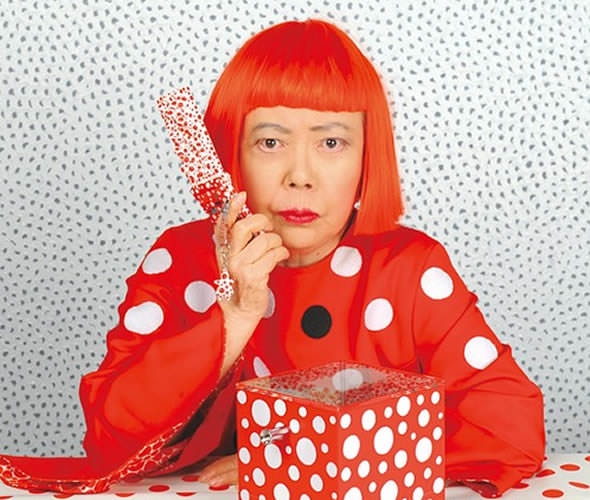 [some images courtesy of
Isabelle
]