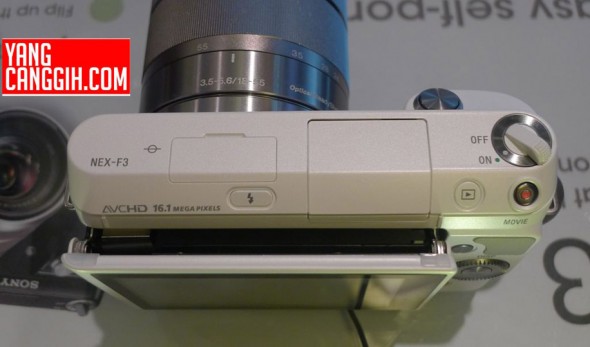 Sony is refreshing the lower end of its Alpha DSLT and NEX mirrorless cameras, with the Alpha A35 and NEX-C3 slowly disappearing from retail. The official announcement of the new generation cameras, the Alpha A37 and NEX-F3, is said to come on May 17th 2012 however, an Indonesian publication attended a Sony event in Jakarta and lo and behold, Sony had the still-announced pair of cameras on display.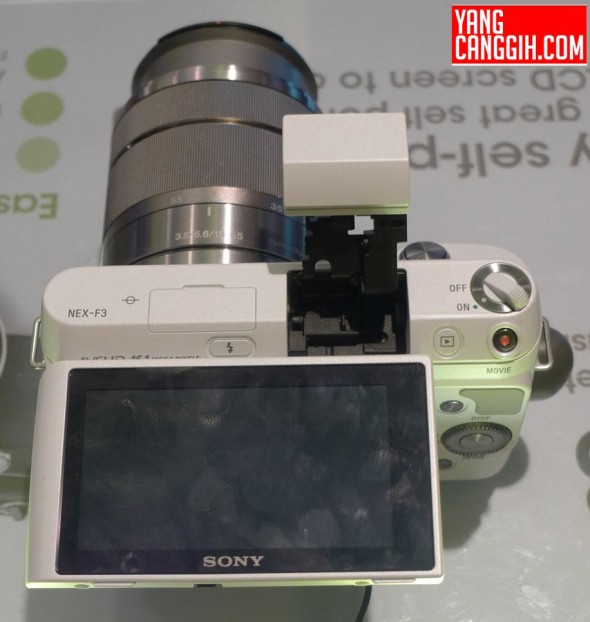 First off the NEX-F3 mirrorless interchangeable lens camera (MILC) has gained a pop-up flash, which was so far a privilege of only the high-end NEX-7. It will also receive a new 16.1-megapixel sensor and an 180 degree tilting display. The NEX-F3 has also received a makeover, with a more boxy styling and a chunkier handgrip.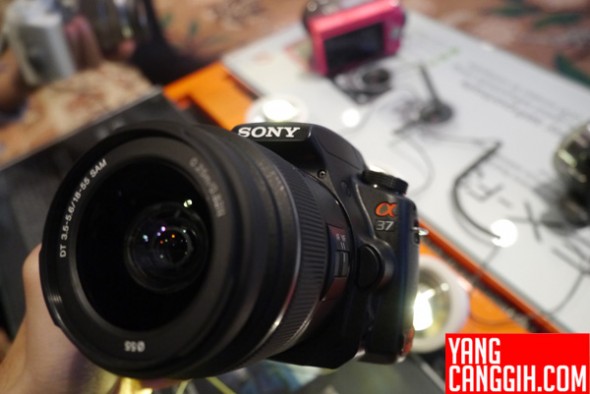 The translucent mirror toting A37 will also get a 16.1-megapixel sensor and retain the same small size as its predecessor, the A35. The A37 will however adopt a more ergonomic handle, like the one on the higher end A65 and A77. The A37 also features an up and down articulating screen and there are also some improvements in terms of software.
UPDATE: You can now find the full leaked specs of the A37 and NEX-F3 here.
[
Yang Canggih
]