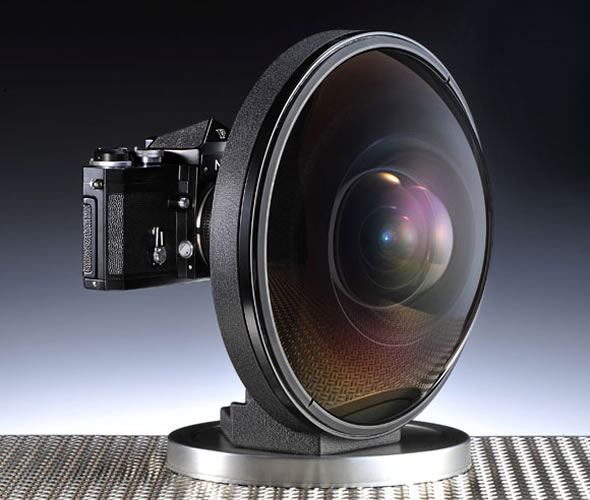 A lens that can see behind itself? That's an interesting proposition. This 220-degree viewing angle fisheye Nikkor lens was presented by Nikon at Photokina in 1970. Despite its amazing fisheye capabilities the lens is still fast at f/2.8, a property that's due to its massive construction, with 12 elements in 9 groups that will dwarf any camera attached to it.
We're sure the engineers that created this mammoth lens had a great time watching people being awed by this monster lens. The 6mm f/2.8 fisheye measures 24cm in diameter and 17cm long, weighing 5.2Kg (11.5 pounds). Its production started in 1972 and was only made available as a special order for scientific, industrial and special effects applications for shooting portraits and architecture.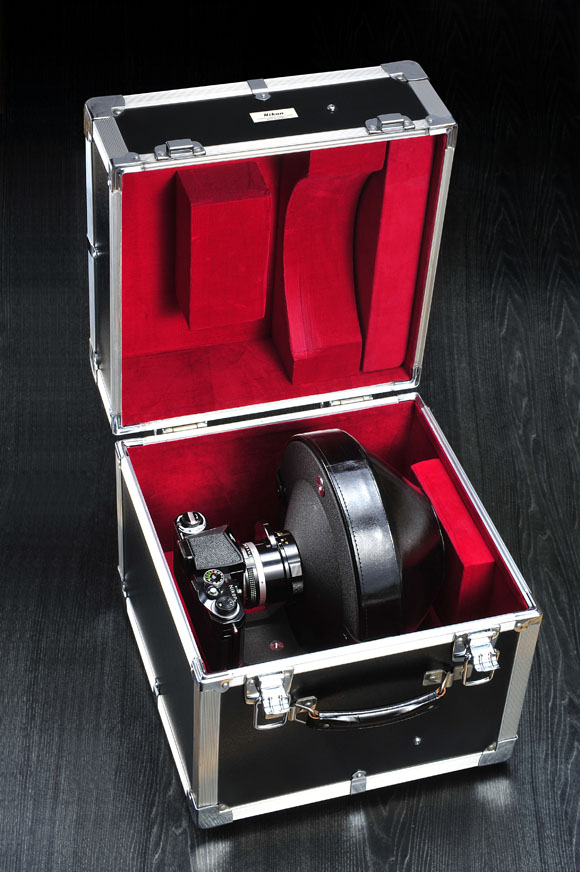 Well, one of these lenses found its way to London and was sold during the week for £100,000 ($163,000). We're sure the lucky buyer will become the life of the party with this baby strapped on his gear — of course we mean his camera, ok.
[
GreysofWestminster
,
BJP
]