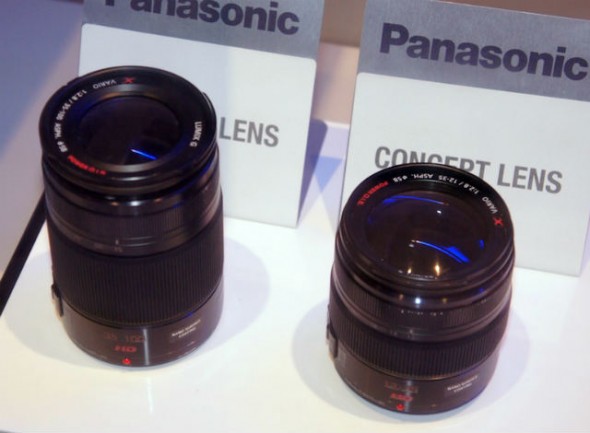 Micro Four Thirds camera users are spoiled for choice when it comes to lenses compared to other mirrorless system cameras. However, there is a big gap for bright quality zoom lenses. Panasonic had shown off a pair of large aperture 'concept lenses' at CES this year, the 12-35mm f/2.8mm and 35-100mm f/2.8 X-series lenses.
Unfortunately there was no indication on when the two lenses would be hitting the market or on pricing. Well it now seems that this information has slipped from the mouth of a Panasonic representative interviewed by Amateur Photographer. The information that was posted and later removed from the UK magazine's website stated that the, new 12-35mm f/2.8 lens is expected out at the end of June, priced £1,000.

This would probably translate to around $1,200 stateside.
There's certainly a premium for fast constant aperture zoom lenses and the 24-70mm full-frame equivalent 12-35mm f/2.8 Panasonic is still cheaper than an Olympus Four Thirds 14-35mm f/2.0 lens (see prices here on eBay), which would be your only choice if you wanted similar capabilities for a MFT body.
There was no mention of the other 35-100mm f/2.8 lens, so it is uncertain whether it would be released at the same time as the 12-35mm lens or slightly later.
[
image credit
,
Amateur Photographer
]