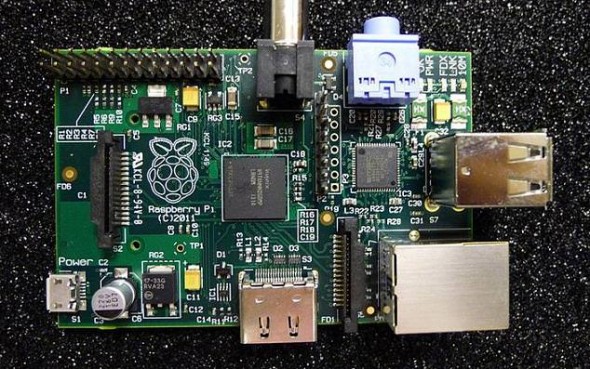 The $35 (£22) Raspberry Pi ARM-based Linux computer has had a roller-coaster ride since it was released. The single-board computer completely sold out in a matter of minutes on February 29th when it hit Premier Farnell and RS Components, two mail-order electronics distributors, and brought both their websites to their knees.
However the Raspberry Pi never actually shipped to expecting DYIers. First, manufacturing had hit a snag, with the Chinese factory producing the boards having soldered-in the wrong type of ethernet jack. Then the two retailers refused to fulfill any orders until the Pi completed CE certification. CE compliance is required for electronics shipping in the European Union, which the Raspberry Pi Foundation was initially hoping to bypass it, since their device could be considered an unfinished product.

Well after an arduous week of testing at Panasonic's facility in South Wales, the Foundation has confirmed that the Raspberry Pi has passed the required electromagnetic compatibility (EMC) testing without requiring any hardware modifications. This means that after some paperwork is processed, the Foundation will be able to slap a CE sticker on their existing stock of boards, which will soon make their way to anxious pre-orderers from the pair of UK distributors.
While the Foundation had the testing chamber to itself it made sure to confirm the Raspberry Pi also complied to FCC, Canadian and Australian regulations.
The Foundation does warn that it will take some time before it will be able to normally meet demand and the Raspberry Pi can flow freely to consumer hands.
[
Raspberry Pi
]