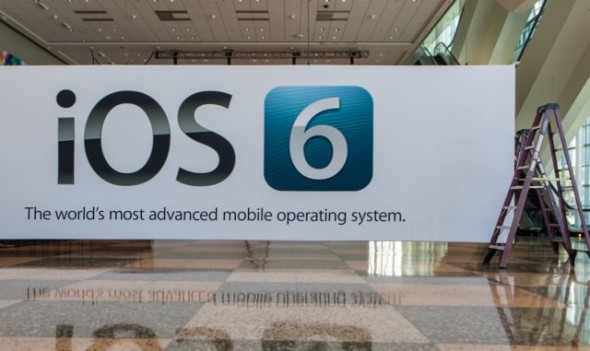 Unless you've been living under a rock for the past few weeks, you would know that Apple's annual developer conference WWDC 2012 is due next week. There have been a ton of rumors including new thinner and retina display MacBook Pros, Ivy Bridge donned MacBook Airs, refreshed iMacs and even, finally, a refreshed Mac Pro desktop, but make no mistake WWDC is all about software.
The event will certainly see the official unveiling of OS X Mountain Lion, Apple's desktop/laptop operating system. Last year we got OS X Lion at WWDC 2011 and we wouldn't expect anything less this year. Many of the features of OS X Mountain Lion are already known thanks to a number of developer releases. You can expect an even more iOS'ified experience with the new Notification Center, iMessaging, Game Center and Airplay Mirroring.

However we have a feeling that the event we will ultimately center around iOS 6, Apple's mobile device OS. There have been rumors of a new iOS appearance in WWDC 2012, and this has now been confirmed by signage put up ahead of the event at Moscone West in San Francisco.
iOS 5, previewed last June for the first time, was a big step for Apple but undoubtedly Google has been increasing the pressure with its own yearly release cycle and the launch of Android 4.0 Ice Cream Sandwich last year. Ice Cream Sandwich was such a big leap that we had included it in our list of the best technology for 2011.
Now what we can expect from iOS 6 is pretty much unknown. Siri could finally break free from iPhone 4S and land on the iPad, there's rumors that Apple TV could get its own App Store and we could also see more Facebook integration built into the OS. Other rumors include iCloud Tabs, whereby you'll have access to your open tabs in Safari across all iCloud-connected devices, a new "Do Not Disturb" feature for the Notification Center and redesigned stock iTunes and iBooks apps and the App Store — thankfully! Oh and Apple is expected to drop Google Maps and use its own new in-house developed variety with 3D abilities.
We're hoping for big bold changes across iOS but seeing that the operating system has matured substantially we could be seeing more refinement rather than any major changes.
Finally, could we close without mentioning the iPhone 5? Well of course the rumor mill continues to spin, with a larger taller 4-inch screen being the standing rumor at the moment. We would reason however that a new iPhone would deserve its own event, so we think its unlikely we'll see it next week.
(photo credit: Cnet)