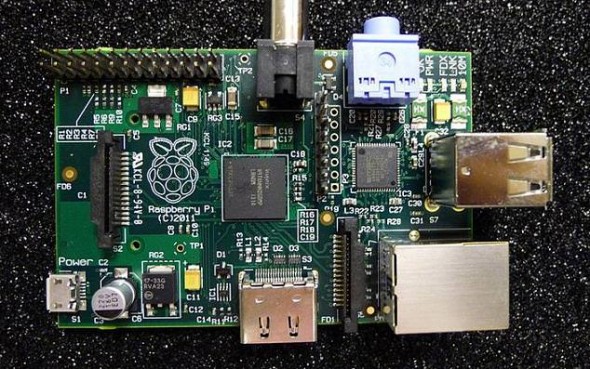 The Raspberry Pi foundation began selling its ARM-based $35 Linux computer at 6am GMT today through two UK mail order electronic distributors, but initial demand was so high that brought the websites to their knees while the system quickly sold out.
The Raspberry Pi computer is the size of a deck of cards and is made up of a 700MHz ARM11 CPU with 256MB of RAM, SD card storage, a USB port and HDMI, audio and RCA video outputs. The system boots Fedora Linux from the SD card and connects to a TV and a keyboard for a pretty standard computing experience.

The initially sold $35 'Model B' (pictured below) also includes an Ethernet port and a total of two USB sockets; though the foundation will now begin production on the more basic $25 Model A.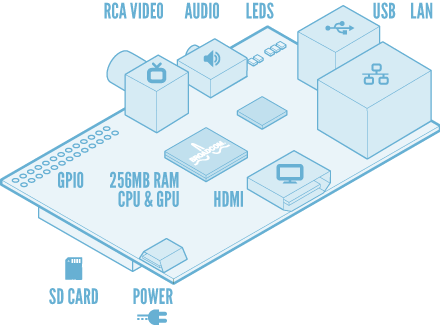 Model B is being sold by Premier Farnell and RS Components with initial stock depleted within just two hours. Farnell now lists the diminutive computer as 'available soon' while RS has an online form where you can register to 'express interest'.
The Model B specs are:
Broadcom BCM2835 700MHz ARM1176JZFS processor with FPU and Videocore 4 GPU
GPU provides Open GL ES 2.0, hardware-accelerated OpenVG, and 1080p30 H.264 high-profile decode
GPU is capable of 1Gpixel/s, 1.5Gtexel/s or 24GFLOPs with texture filtering and DMA infrastructure
256MB RAM
Boots from SD card, running the Fedora version of Linux
10/100 BaseT Ethernet socket
HDMI socket
USB 2.0 socket
RCA video socket
SD card socket
Powered from microUSB socket
3.5mm audio out jack
Header footprint for camera connection
Size: 85.6 x 53.98 x 17mm
The tiny computer was initially conceived as an educational tool providing schools with a low-cost platform for teaching computing and programming to students, but it has since gathered a lot of interest as it has shown processing power surpassing chipsets found in current mobile devices. The Raspberry Pi has been demoed running Quake III and beats the iPhone 4S and NVIDIA's Tegra 2 in benchmarks. It's also able to decode HD video. It's no wonder it has garnered such a huge interest from hobbyists and developers wanting to implement it in a variety of applications.