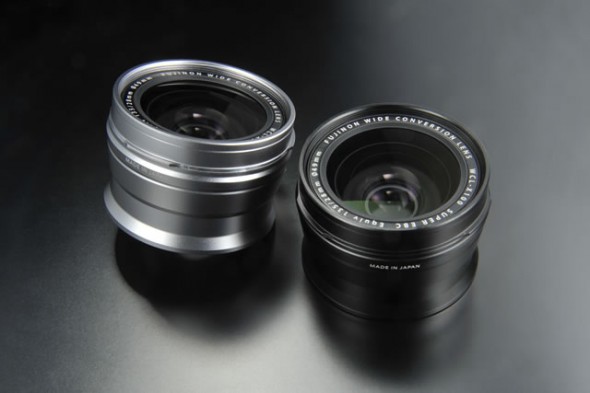 Fujifilm has just eliminated one reason why we would want to upgrade to the X-Pro1 from the X100 — you can read our in-depth real world review of the latter right here. The camera maker has just announced a new wide angle conversion lens for the Fujifilm X100.
The WCL-X100 conversion lens attaches directly onto the X100 and effectively multiplies the camera's focal length by a factor of 0.8, converting it from a 23mm (35mm equivalent) focal length to a 19mm wide angle (28mm equivalent).
The wide angle conversion lens is made of four glass elements in three groups and Fujifilm promises comparable image quality as the X100's excellent fixed lens element. Fujifilm also mentions that the WCL-X100 will have no negative effect on autofocus speed, the X100's 10cm macro capability and the hybrid viewfinder.

In order to use the WCL-X100 you will first have to update your X100 to the just released v1.30 firmware that you can get here, which also fixes two operational bugs. After attaching the wide angle conversion lens you will need to enable the relevant option within the camera's menu; the X100 will then automatically apply corrections for image distortion, vignetting and chromatic aberration.
Unfortunately the flexibility provided by this accessory doesn't come cheap. The WCL-X100 is said to retail for $350 this coming June. It will come in both silver and black to match the X100 Black Limited Edition.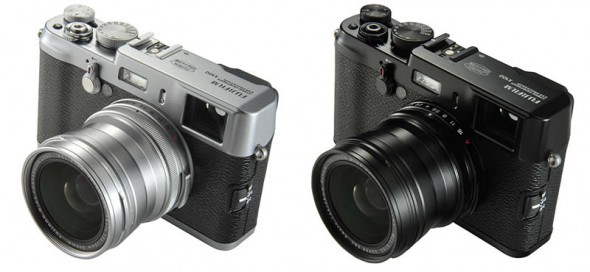 Update: You can now pre-order the WCL-X100 from Adorama here.