December 25, 2011 at 4:53 am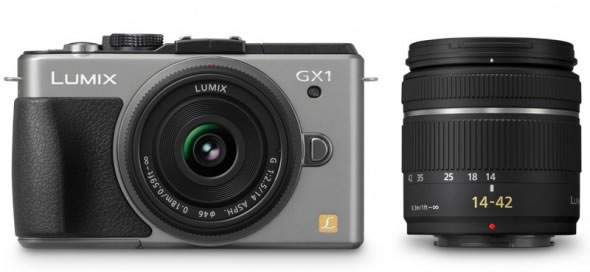 If you've been holding off for the latest high-end Micro Four Thirds compact mirrorless interchangeable lens camera (MILC), a.k.a. the Panasonic Lumix GX1, we're happy to let you know that it's in stock and shipping now over at both Amazon US and UK.
You can grab either the body-only black and silver versions of the GX1 or the standard 14-42mm zoom lens kit. Unfortunately the 14-42mm X power zoom lens kit is still on pre-order, because of delays shipping the new X-series collapsible power zoom lens.
While you are pondering gifting yourself a brand new shooter, why not checkout our comparison between the Panasonic GX1, Sony NEX-7, Fujifilm X100 and Olympus E-P3. We're personally salivating already over the GX1 and yeah the roasted turkey scent isn't really helping. Better make up your mind before all that eggnog clouds up your head. Unhelpful video after the break.
continue reading