April 25, 2012 at 5:14 pm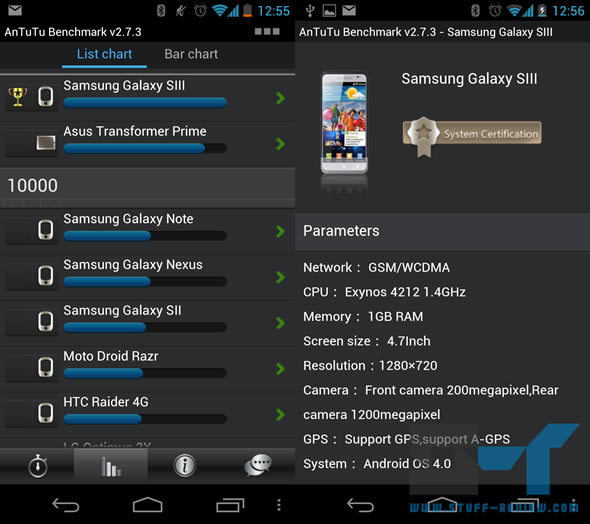 Samsung has managed to build a lot of anticipation for its next Galaxy S smartphone, the often-speculated Galaxy S III, forcing us to bunch up the almost daily rumors into lengthy weekly pieces.
With the London Unpacked event now only one week away, we're starting to see even more evidence of the new device. It has already popped up in videos, wearing a dummy case though, and in a couple of benchmarks.
This latest leak however is pretty tasty as, if proven right, it might have given us a full list of specs for the Galaxy S III. The smartphone has now popped-up in the popular AnTuTu benchmark and has even managed to top the charts, beating the quad-core Tegra 3 powered Asus Transformer Prime tablet.
continue reading