November 20, 2011 at 3:18 pm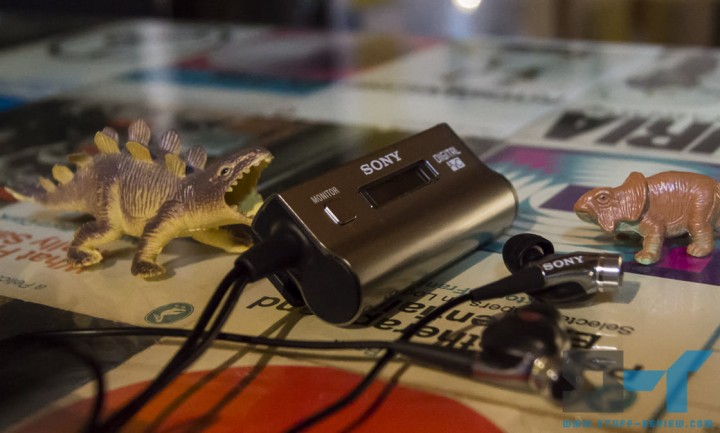 This review is part of our round-up of three active noise-cancelling (ANC) headphones. We've already covered the excellent Audio-Technica ATH-ANC23 in-ear headphones here, and I recommend that you read that review as well. This review centers on the Sony MDR-NC300D noise cancelling earbuds and the final review will be of the Panasonic RP-HC55-S. As we've mentioned before, this group test only deals with the more portable earphone variety; if you read Stuff-Review you will know how much we appreciate portability and I wouldn't imagine adding bulky headphones to my daily load.
You might also want to brush up on the terminology and technology behind active noise-cancelling headphones. Our primer, which can be found here, covers the different types of noise reduction implemented in consumer audio headphones and the differences between active noise cancellation and passive sound isolation.
In simple terms, sound isolation works by stopping sound from reaching your eardrum through soundproofing, while noise cancellation through special circuitry which create a noise-cancelling sound wave. I'm more in favor of the latter kind, simply because they offer the most comfortable experience and are more effective in cutting out constant frequency noise. Most ANC headphones offer noise isolation as well, and when you load-up your music, turn the ANC circuit on and cut-out the outside noise you are transported to a different world.
If you use any form of public transportation, or frequent any public place you cannot appreciate how much ambient noise there really is until you cut it out.
continue reading