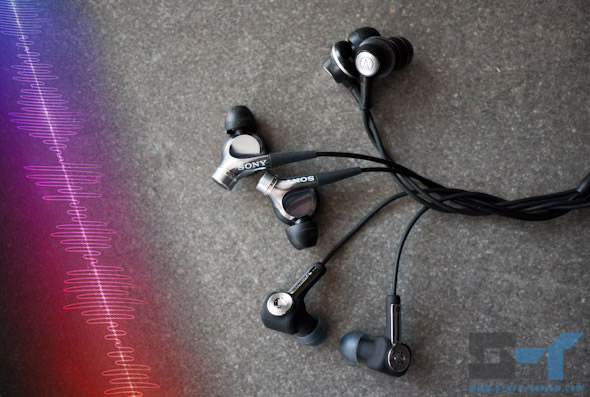 I've always been into audio technology of any kind, from high-end Hi-Fi separates to portable audio. Some years back I was introduced to noise isolating and noise cancelling headphones/earphones, since then I never looked back. It's not until you cut out external noise from your listening that you will appreciate how much ambient noise there is, especially if you travel by and means of pubic transport.
This is a primer in the technology behind passive and active noise control, which will hopefully introduce you to the theory, benefits and caveats of these technologies.

What is noise control or noise reduction?
Noise is unwanted sound that finds its way into your ears. In the context of noise-cancelling or isolating headphones, it's any ambient sound that you don't want to hear, such as the hum of a machine, the sound of an airplane or train, a baby crying, or people talking at a busy café. While listening to audio on your headphones, if you cut-out the unwanted noise you can both lower the volume, your listening experience improves and most importantly you get piece of mind, while protecting your ears.
Active noise cancellation vs. passive noise control or sound isolation
So there are two ways this can be achieved, one way is to sound-proof your ear canals against outside noise and the other is to use an effect called destructive interference. Destructive interference occurs when two 'mirror-image' sound waves meet, then these two waves cancel each other out. Of course, noise reduction performance will depend on the design of each headset.
Passive sound isolating earbuds (or in-ear headphones) work much like earplugs. The sleeve, which can be made of elastic or foam extends into the ear canal and, provided it makes a good fit, stops (attenuates) all outside sound from coming into your ear canal and be heard. They are portable, don't require a battery and cut out (reduce) all sounds, including voices etc. Unfortunately they might prove uncomfortable to some, because of their position and tight fit within the ear canal. They can also be very expensive. A similar effect can be achieved with bulky headphones that cover your entire ear.
Active noise cancelling (ANC) headphones or earphones contain small microphones on each side near the ear, which pick-up outside noise and special circuitry that produce an out-of-phase (mirror) sound wave mixing it together with whatever you are actually listening. When both the outside noise and your headphones' sound reach your eardrum, the noise part gets cancelled.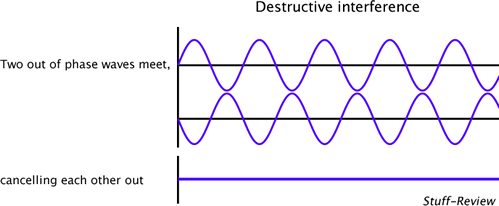 The noise that gets canceled with ANC earphones is mostly constant low frequency noise, such as the hum of a machine. Variable frequency noise such as someone talking will not be reduced as much by this circuitry. However, most ANC earphones also include some form of noise isolation as well, which cancels out the high-frequency part, so that you can get the best of both worlds.
Because of the special circuitry required, ANC headphones usually require batteries in order to operate the ANC circuitry, with the battery and circuitry usually contained in a small control box. Because sound is passed through an electronic circuit, sound quality will depend on the quality of the circuitry.
Shure and Etymotic Research are known for their quality sound isolating earbuds. While Audio-Technica, Bose, Sony and Panasonic make good active noise cancelling (ANC) headphones and earphones.
My personal preference is ANC earphones, they remain comfortable even during extended use and noise reduction performance is great; sure they don't offer the studio quality audio of some expensive sound isolating earphones, but they are perfect for use while travelling and good value for money. We have thoroughly reviewed two ANC earphones, the Audio-Technica ATH-ANC23 and Sony MDR-NC300D, be sure to check the links to read our opinion on each of them.