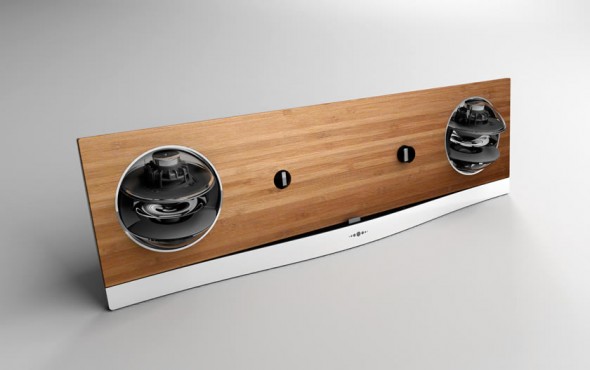 It's pretty hard to get excited about an iPod, iPhone and iPad speaker dock anymore but this one is special, as special as the man who is behind the company that makes them.
The AeroPad Two is a massive 86 x 30 cm (33.9 x 11.8 inches) machine that can pump out your tunes through four 30-watt speakers, with the speakers in each pair positioned across each other, and an 80-watt subwoofer; that's a lot of air-moving power!
It has a 30-pin dock connector and enough space to dock your iPad, or otherwise it would be willing to dwarf your iPod, iPod Touch and iPhone.

It's made by Jarre Technologies and the individual behind it is none other than French composer, performer and producer Jean Michel Jarre. The artist who's synonymous with early electronic music and famous for his amazing outdoor light and sound shows.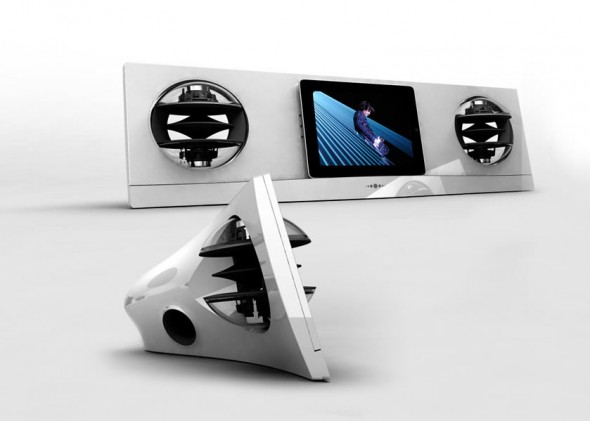 As you can see, the design is very much out of this world, and the AeroPad Two comes in three different finishes, bamboo, white and black with a matching remote. It weighs around 10 kg (22 lbs) and if you don't happen to have an Apple mobile device it will happily take any audio input via a 3.5mm auxiliary input. You can also plug-in a USB stick and the dock can play any WMA, AIFF, WAVE and MP3 file on it.
Unfortunately you'll have to wait until September to your hands on one and it will cost you upwards $930 (€699), but if you are felling giddy you can pre-order one now.
If you'd rather have a more svelte, and cheaper, option, the AeroPad One comes with two 30-watt speakers, a 60-watt subwoofer and will sell for $660 (€499) again in September.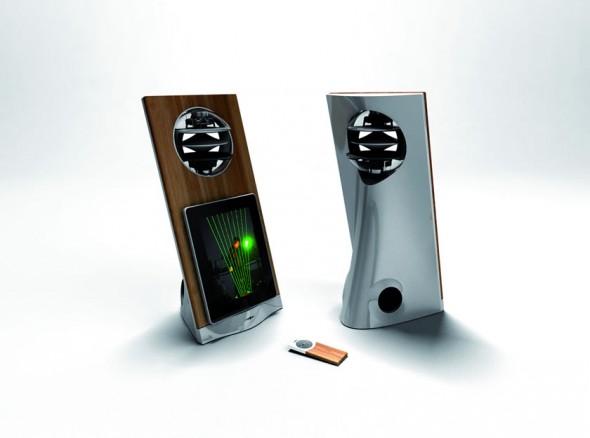 [
AeroPad Two
,
AeroPad One
]