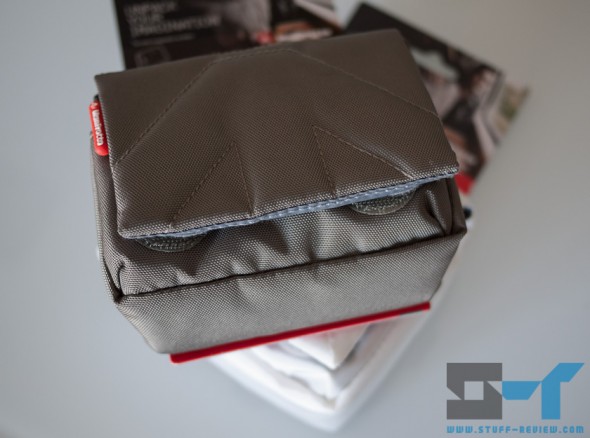 If you've been into photography long enough you would have encountered the name Manfrotto. The Italian company is most famous for its quality tripods, but that's not all the company does. Manfrotto also makes some really cool-looking backpacks, cases and pouches especially with camera gear in mind.
At Stuff-Review we like to keep our gear safe and stylish, so we're always on the lookout for nice-looking and functional cases. I've also long pronounced my love for compact mirrorless cameras and when I came across the Manfrotto Nano pouch range I knew that I've just found my new favorite small camera bag.
The Manfrotto Nano range starts from the Nano I, suitable for tiny point-and-shoot cameras, and goes up to the Nano VII, the largest of the pack. We'll be looking at both the Nano VI and the Nano VII, which are suitable for mirrorless cameras.

Size and fit
The Nano VII is the largest case in the range with an internal main compartment measuring 3.94 (H) x 4.72 (L) x 2.56 (W) inches (10 x 12 x 6.5 cm). This pouch will easily fit the largest mirrorless cameras including the Fujifilm X100 and Panasonic GF1 and Sony NEX-7 with pancake lenses. It will also fit any Micro Four Thirds camera with the Lumix G X Vario PZ 14-42mm collapsible zoom lens but I don't think it would fit any other existing zoom lens.
If you are in any doubt for the fit, measure your camera and compare with the dimensions above.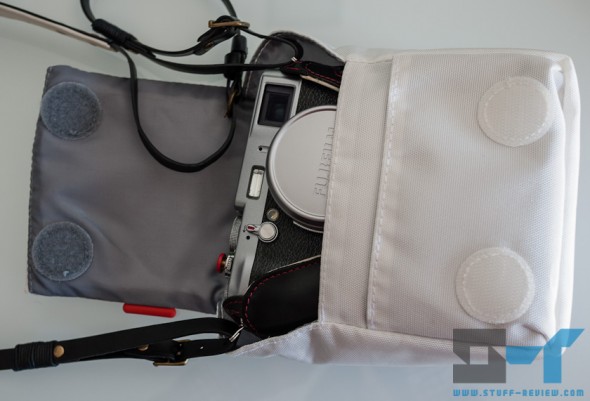 I've been using the Nano VII with the X100 (be sure to read our full real world review here) and the GF1 with the 20mm f/1.7 lens and they fit easily in the case together with their leather half-cases. The case should also be able to fit the new Olympus OM-D E-M5.
The Nano VI is slightly shorter and thinner, measuring 3.54 (H) x 4.72 (L) x 2.17 (W) inches (9 x 12 x 5.5 cm), but the same length as the VII. The VI still fits the Fujifilm X100, though snuggly, and should be able to fit most of the latest generation mirrorless cameras, like the Panasonic GX1, GF5, Sony NEX-6 NEX-5R, NEX-C3 and the Olympus PENs, again with a pancake lens.
As the Nano VI is shorter it permits less room for the camera to wiggle up-and-down in the case but also less leeway to accommodate a large width, so the key dimension to keep in mind is that 2.17-inch (5.5 cm) width — measure against the depth of the camera with any lens you might want to keep attached. The Nano VII has more room to give in width-wise, which means you are not necessarily constrained at exactly 2.56 inches of width.
Design and functionality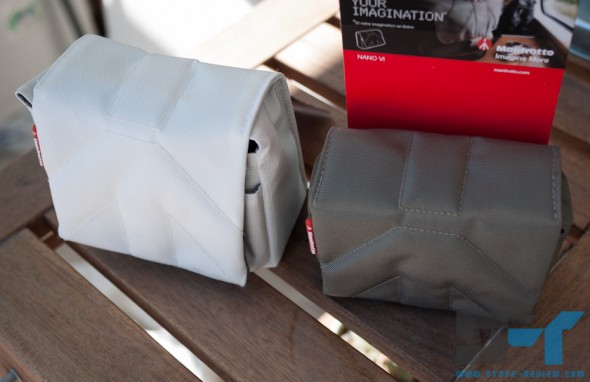 The Nano cases are very nice visually, they're Italian design anyway. They are modern, streamlined and well built. Both cases come in three colors: black, bright white and bungee cord (their name for khaki). The material is a nice mesh nylon with a red Manfrotto logo tab adorning the left side. There is a front flap that fastens securely with dual circular velcro fasteners in the front. There is also a small front pouch that should fit your SD cards and perhaps a small cable.
On the back, you'll find a large belt loop so that you can thread in your belt and easily carry your camera by your side. The height of the belt loop is 2.36 inches (6 cm). I find this to be a great feature as it allows you to securely carry your camera on your belt, without it weighing you, and be able to quickly pull it out to take quick snaps. The case is also fine with closing over a neck strap, so you can hang your camera from your neck or shoulder and keep the body in the case.
Protection
Well not everything can be perfect, and the Nano VI and VII doesn't offer much in the way of padding like more bulky cases do, which is what keeps them quite slim. There is some padding between the nylon exterior and the inside lining but it's only a few millimeters thick. The exterior does however seem pretty hard-wearing and it's also water repellent, so it should keep you gear dry and safe in a spell.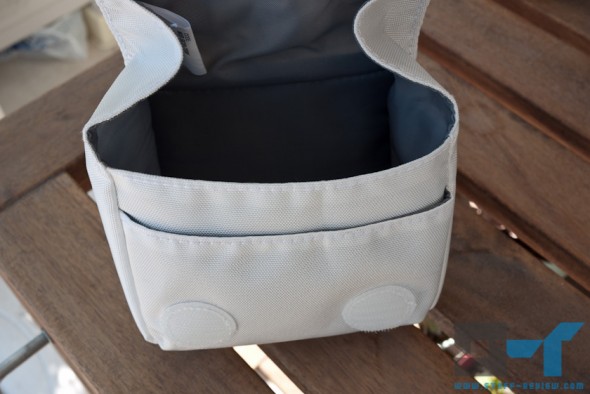 All-in-all your camera should survive a fall unscathed inside the Nano but I only give it a 70 percent chance.
Value and links
The best part about the Manfrotto Nano is the price. You can grab either the Nano VI and VII for around $16, £15 or 15 euro. That's cheaper than the National Geographic pouch that has proved popular for mirrorless cameras.
Manfrotto Nano VI: US, UK, Germany.
Nano VII: US, UK, Germany.
The sum of things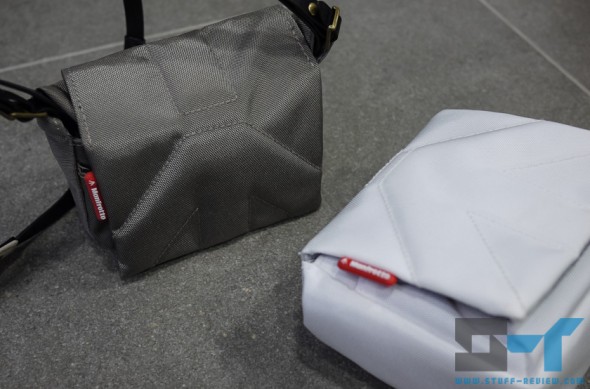 Both the Nano VI and VII are great choices for carrying your mirrorless camera in style without adding much bulk. The $15 price is also unbeatable as is being able to thread them onto your belt. Caveats are the limited padding and inability to fit most zoom lenses.
Manfrotto NANO VI and VII Camera Pouch

review score: