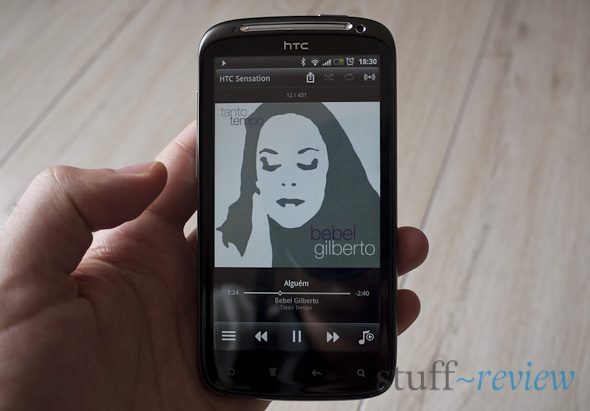 HTC is getting ready to release a special edition of its Sensation smartphone. The new version of the HTC Sensation will come with a set of Beats by Dr. Dre earphones and feature technology that will supposedly work with the headset to optimize sound quality. HTC had announced its partnership with Beats Electronics earlier this month and this will be the fruits of their labor.
The bigger news, in our opinion, is that the HTC Sensation Special Edition will run the Snapdragon Qualcomm 8260 dual-core processor at a higher clock-rate of 1.5GHz (instead of 1.2GHz). While the biggest relief for all will be the higher capacity 1,730mAh battery up from 1,520mAh. The Sensation definitely needed a boost in terms of battery life and users have been resorting to third-party OEM batteries claiming to offer higher capacity. Hopefully the new battery will be available to all HTC Sensation owners, not just for the Special Edition, although you already know many ways of keeping you phone charged on the go.

It will also be very interesting to see whether HTC will have fixed the infamous death-grip issue on the Sensation Special Edition, which we are sure will cause quite a stir with original owners.
The handset is priced at £520 ($846), and with IFA in Berlin already under-way this week, you could expect an announcement coming soon.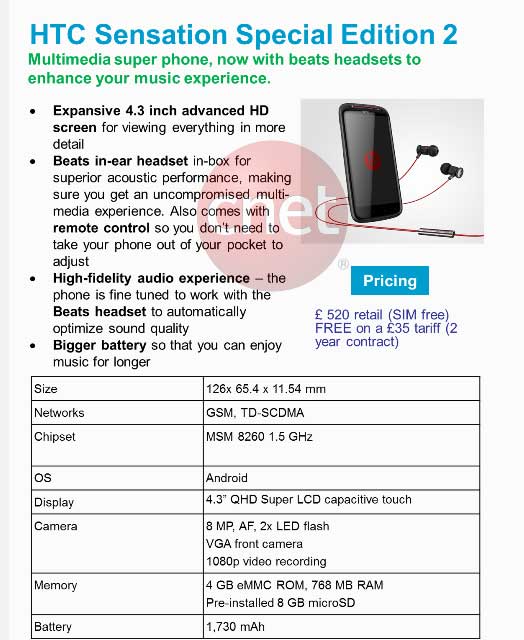 [
CNET
]