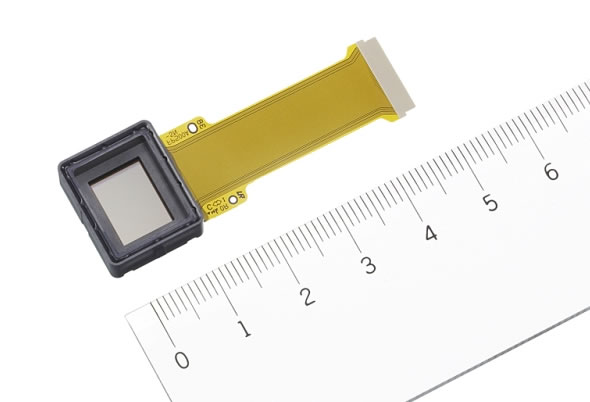 It's difficult to hide that we are enamored with Sony's new line of digital cameras. A big part of the allure of both the Alpha A77 and A65 cameras and the NEX-7, is the new OLED electronic viewfinder (EVF).
EVFs have the advantage of allowing you to see exactly the same image your camera's sensor sees and the image it will eventually record, together with any effects, while providing a host of useful information. They also allow manufactures to do away with the optical mirror and create slimmer cameras. Their disadvantages however are that, they are usually not as large or contrasty as optical viewfinders, they are obviously made out of pixels with a finite resolution and might find it hard tracking fast moving action.

Sony tried to overcome all of these issues by designing a new high resolution OLED panel for the cameras' EVF. OLED panels benefit from a faster refresh rate than LCDs while Sony is claiming that its contrast ratio is around ten-times higher than the LCD panel used in the A55. A key challenge for Sony was to reduce individual pixel size in order to pack as many pixels as possible into the 0.5-inch panel; Tech-On describes how Sony was able to manufacture the 2359k dot OLED panel (1,024 x 768 x 3 sub-pixels) with a sub pixel size of only 3.3 x 9.9μm.
We just hope it's all its made out to be.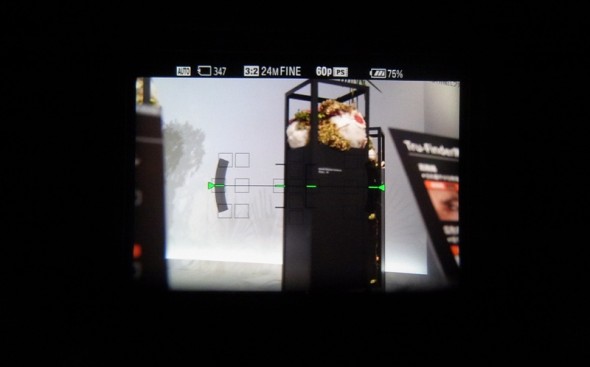 [
Tech-On
]