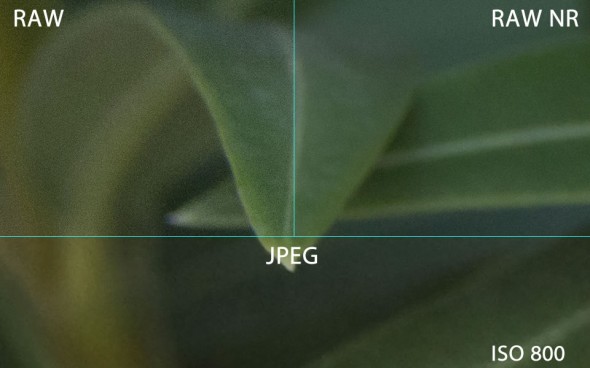 Having had the Sony Alpha A65 in our hands for a couple of days now, we are slowly getting to grips with what this 24-megapixel APS-C Exmor sensor SLT shooter is capable of. One of the first things we noticed, during our initial hands-on with the A65, was the level of noise in the images at ISO 800 and higher, but also the high level of in-camera noise reduction applied to JPEGs. I have to confess that using the Fujifilm X100 for the past few months has certainly spoiled me in terms of low-light high ISO performance and out of the camera JPEGs; but that's another story.
A higher level of noise is expected at the camera's full 6,000×4,000 output resolution, as is usually the case with packing more pixels in the same sensor area. A lot of this noise will become non-visible as you scale down images for print or screen uses. Starting with a higher level of noise at a higher resolution is not all that bad. However, because of this — the larger images and noise levels — we've found that the images from the camera benefit from some serious post processing. Note, our findings with the A65, will also apply to the A77.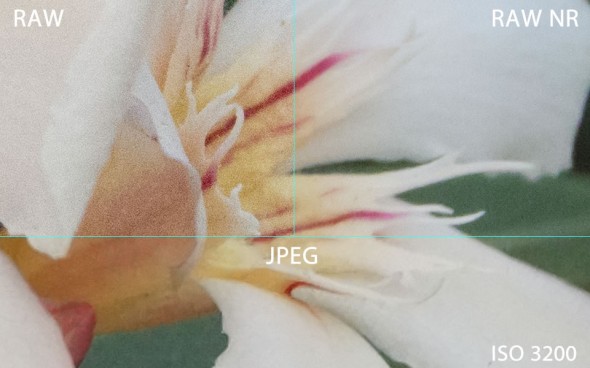 We've included three images (100% crops) on this page, where, on the top-left you can see the original RAW image out of the camera without any post processing, on the top-right we've applied some noise reduction in Lightroom 3.5 and at the bottom is the out-of-camera JPEG. You can click on any of the images to enlarge.
The camera's JPEG engine applies heavy noise reduction (even if in-camera noise reduction is set to low), at and above ISO 800, and results in some loss of detail — you only have to look at the edges of the leaf in the image at the top. The RAW images out of the camera have an apparent higher level of noise, but passing these images through Lightroom or Adobe Camera RAW and playing with the level of luma and chroma noise reduction applied, results in images with a lot of detail — remember these are 100% crops of some very big, 6,000×4,000 pixels, images.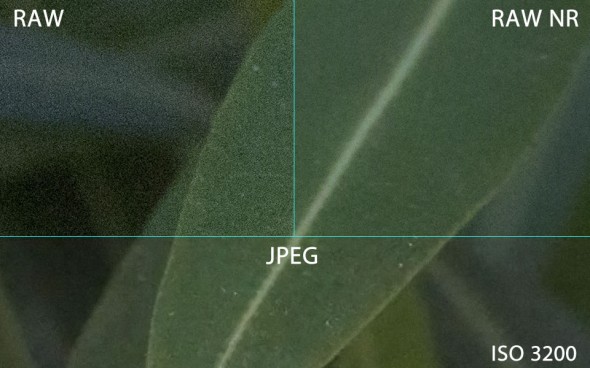 Shooting in RAW is generally recommended as you have, in any case, a lot more information to play with when you adjust images. However if you want to avoid the ~30MB per RAW files, you can generally get excellent results with shooting JPEGs with the A65, at lower ISOs. JPEG images are very good at below ISO 800, so if you don't want to bother with adjustments you can certainly get away with the in-camera JPEG conversion. Bear in mind that this is a new Sony sensor and both the A65 and A77 have only just found their way to customers' hands. We would expect Sony to tweak the JPEG engine in the cameras and hopefully sensor performance with future firmware updates.
We will update this post with a file containing the full test images.