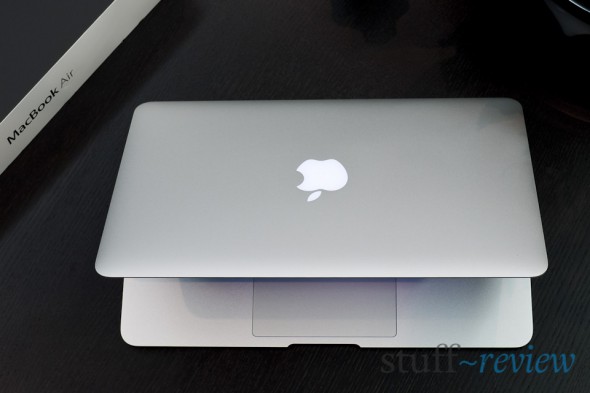 We've been hearing rumors about a 15-inch MacBook Air (or a new thin 15-inch MacBook Pro) for a while now. Digitimes, whose reports have been a hit-or-miss affair, claims supply-chain sources indicate that a new 15-inch model will be joining the MacBook Air line as early as the first quarter next year. The new larger-screened Air, will be joined by refreshed 11.6 and 13.3-inch models.
Although Apple had only refreshed the MacBook Air (MBA) line this summer, donning it with fast Sandy Bridge processors and Thunderbolt ports — you might want to read our full review of the mid-2011 MBAs — the accelerated development cycle would help Apple stop competing Windows ultrabook adoption.

Intel is expected to release the hotly anticipated 22nm Ivy Bridge processors in the first quarter of next year, and with them some 30 to 50 ultrabooks will be launched. If Apple does indeed do an early year refresh of the existing MacBook Air line, it makes sense that it would want to include Ivy Bridge processors. Ivy Bridge is promising up to 50% less power consumption because of the new tri-gate transistor technology and faster integrated graphics compared to Sandy Bridge processors. Both would be very welcome upgrades to the MBA line; one of our qualms with the otherwise perfect mid-2011 Sandy Bridge MBAs was the reduced battery life, hopefully Ivy Bridge will finally bring power and all-day computing.
The publication is also claiming that Apple will begin discounting the existing MBA line in anticipation of the early refresh. During last week's Black Friday sales events, up to $100 were slashed-off the MBA at Apple's own store. We would take these rumors with a pinch of salt however, we could end up seeing thin 15 and 17-inch MacBook Pro's instead.
[
Digitimes
]