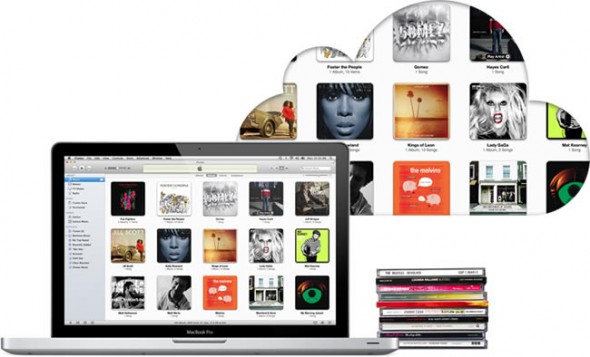 Although Apple missed its own end-October deadline for the release of iTunes Match, the $25 per year service is now available as a public beta for people living and breathing in the US.
The service basically uses iTunes to scan your music collection and gives you access to the same songs in high quality 256Kbps AAC on Apple's servers. That is, unlike other cloud services, you don't need to upload your files directly. It's a neat idea since, it saves you the time and effort to upload files and gives you access to better quality rips, irrespective on the quality of your own files, accessible from all your iOS 5 devices. Of course if a file is not matched with one in Apple's servers then it will be uploaded the old-fashioned way.
Because iTunes Match is in beta you get three free extra months on the annual subscription. Be warned that demand has been so high initially that Apple has suspended sign-ups temporarily. Those from other countries will have to wait unfortunately as Apple is still negotiating licensing deals outside the US.
To get started you need to download the latest version of iTunes (link after the break) 10.5.1 on your Mac or Windows PC. After installing, you can subscribe to the iTunes Match service from inside the iTunes Music Store — a link with iTunes Match will be highlighted on the right side of the main store page. After you sign-up and scanning and syncing is complete, on your iOS 5 device, go to 'Settings' > 'Music' and slide the iTunes Match switch to On.

Note there is a 25,000 song limit for now, so if you have a gargantuan library you won't be allowed to sign-up yet.
[
Apple iTunes download
]