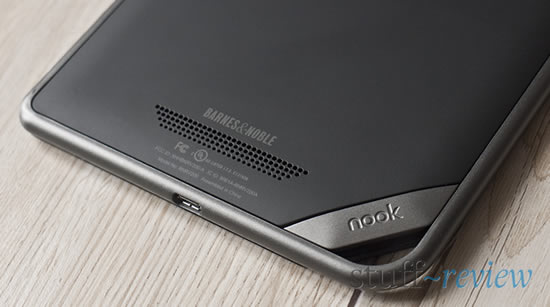 There is no better way to start your day than to find out that you lovely tablet/e-reader has received a software update, making it, well, more awesome. The Barnes & Noble Nook Color has just received an update to version 1.4.1 which brings a number of enhancements and additional functionality bringing it closer to the recently released Nook Tablet.
First off the new version brings landscape reading with books, something we had noted was lacking when we initially reviewed the Nook Color — you can find our pretty lengthy review here. There is also a new category of books named PagePerfect, which are carefully put together electronic versions keeping with the original colorful print version; the category includes cookbooks, art books and the rest.
Those of you who prefer to sit back and be entertained, the Nook Color is getting Netflix movies and TV shows support. Marvel comic book fans should also be excited as the Nook Color joins the Nook Tablet in receiving Nook Comics. Finally B&N is claiming over 100 minor enhancement which should make the Nook experience better.
You can connect your Nook Color to a Wi-Fi network and wait for the update to be delivered to your device automatically or if your are the impatient type (and we would completely understand if you were), head over here and follow the instructions under 'Get Version 1.4.1 Today'.

Don't have a Nook Color, well did you know that we are giving one away? Yep, and completely no strings attached, just head over to our giveaway page.