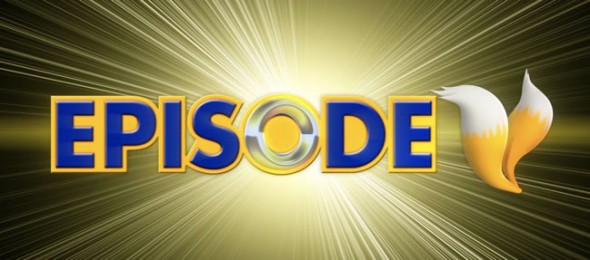 The world's most popular hedgehog will be joined by his sidekick for the second installment in the Sonic 4 series. Sega has just announced that Sonic the Hedgehog 4 Episode II will be making its 2D return in 2012. The new side-scrolling adventure will see Sonic joined by Tails in what we've been hearing will be a much richer production.
Episode I had received a lukewarm response so Sega is now pulling out all the stops. Episode II has a completely reworked physics and graphics engines. The game will be released on a number of console and mobile platforms: Xbox Live Arcade, PlayStation Network, iOS App Store, Android Market and Windows Phone 7.
What's more interesting is that for Android, Sega has been working closely with Nvidia, and a Tegra 3 enhanced version will be hitting the Android Market and featured on the Tegra Zone app. Let's see how the new video game will be taking full advantage of the quad-core Tegra 3 chip. Announcement trailer video after the brake.

Announcement trailer:
Press release:
Get Ready to Run in the New Year! SEGA Announces Sonic the Hedgehog 4 Episode II
New Entry in the Smash-Hit Sonic 4 Series Speeds onto Consoles and Mobile in 2012

SAN FRANCISCO & LONDON – December 30, 2011
SEGA® of America, Inc. and SEGA® Europe Ltd. today announced a New Year's resolution that's sure to please gamers worldwide: the iconic blue hedgehog will be making his 2D return in Sonic the Hedgehog™ 4 Episode II in 2012. Following the award-winning success of Episode I, which took the world by storm in 2010, Sonic will continue his journey through the epic Sonic 4 saga on Xbox LIVE® Arcade for the Xbox 360® video game and entertainment system from Microsoft, PlayStation®Network, and mobile platforms including the App Store, Android Market and Xbox LIVE on Windows Phone 7.

Fans have been eagerly anticipating the next episode in Sonic's new side-scrolling adventure, and SEGA has been listening closely to their feedback. Armed with all-new character animations and a completely reworked physics engine, Episode II will expand the Sonic 4 storyline with new areas to speed through and new challenges to face. For a sneak peek at what's in store, including the arrival of a certain high-flying, twin-tailed pal who's sure to be of assistance, check out the all-new teaser trailer here.

"After twenty years in action, it's clear that Sonic hasn't slowed down one bit," said Haruki Satomi, Senior Vice President of Digital Business at SEGA of America. "The first entry in the Sonic 4 saga was a major success. We've listened to the fans and been hard at work making sure we recapture that same spirit of fun in Episode II. We hope the fans will enjoy it."

Sonic the Hedgehog 4 Episode II will support Android mobile devices powered by the NVIDIA® Tegra® mobile processor. It will be available on the Android Market and featured on the Tegra Zone app. In addition, SEGA and NVIDIA are working closely together to develop an even more enhanced version for Tegra 3, the world's first quad-core mobile processor.