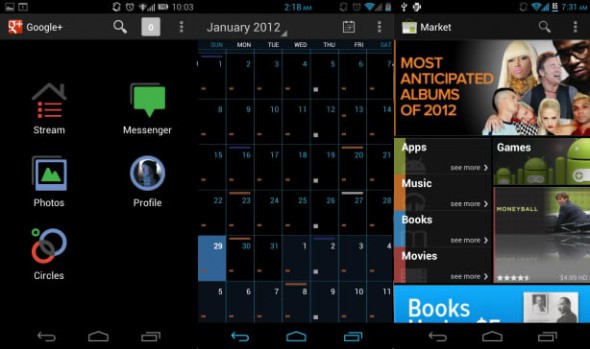 Feeling like black is your thing? A themer, going by the name travp624, has posted all black versions of a number of stock Google applications. The inverted apps have a requirement that you should be running Android 4.0 Ice Cream Sandwich and have been tested on version 4.0.3 and up. The available inverted apps are: Google+, Gmail, Email, Market Google Talk, Contacts, Calendar, Google Voice, Google Music and MMS. They will sure look cool on an all-black device like the Galaxy Nexus.

We can think of one true benefit of using these all black apps instead of the normal stock versions, if your Android smartphone has an emissive technology display, i.e. AMOLED, then you should save on battery while using these apps, as white backgrounds consume the most power.
You can get all the apps as one zip file or individually at the source link below.
[
RootzWiki
]