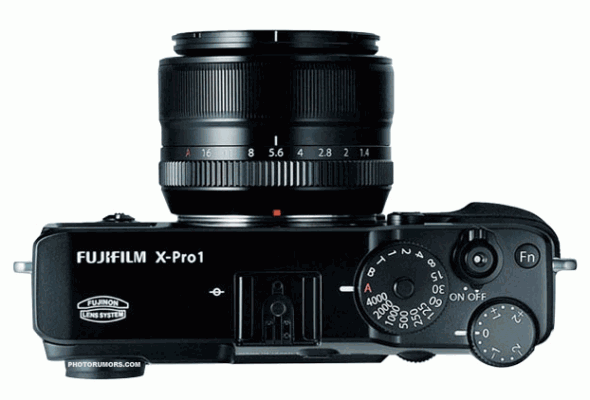 No matter how many pictures of the Fujifilm X-Pro 1 mirrorless interchangeable lens camera (MILC) system we see, we still want more. Photorumors has just fed our appetite for more camera porn with a fresh bunch of X-Pro 1 related pics. Above and below you can see the new bounty of razor sharp images of the upcoming all black Fujifilm shooter said to be sized 138 x 83 x 38 mm, full details on X-Pro 1 here. For comparison the X100 measures 126 x 74 x 54 mm.
Controls are very similar to the X100; from the images we can clearly see the exposure compensation and shutter speed dials, while we can make out the old-style cable release shutter button option.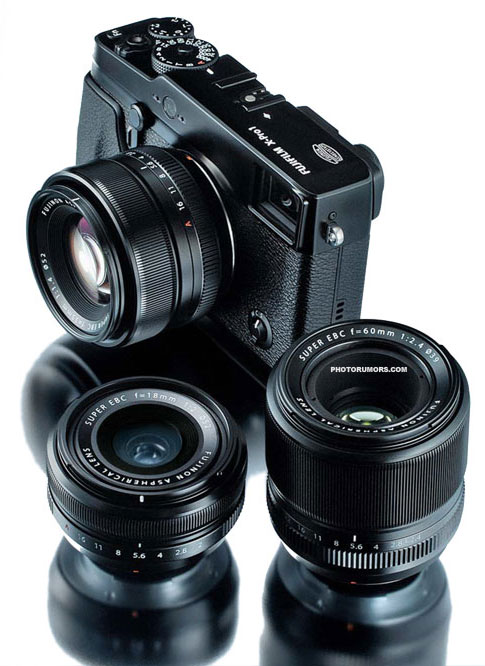 There are new photos of the EX-X20 external flash unit and the LC-XPro1 leather case, though pricing remains unknown for the pair. We've already seen however Amazon jumping the gun and listing the system's three prime lenses earlier today.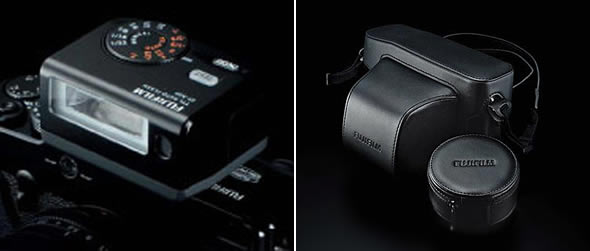 Summary rumored specs for Fujifilm X-Pro 1:
Custom 16-megapixel APS-CMOS 'X-Trans' sensor with new filter array and EXR technology
Second-generation hybrid optical/electronic viewfinder
Aluminium body with magnesium alloy top and bottom
138 x 83 x 38 mm
Full metal 18mm f2.0, 35mm f1.4 and 60mm f2.4 macro prime lenses
[
Photorumors
,
2
]