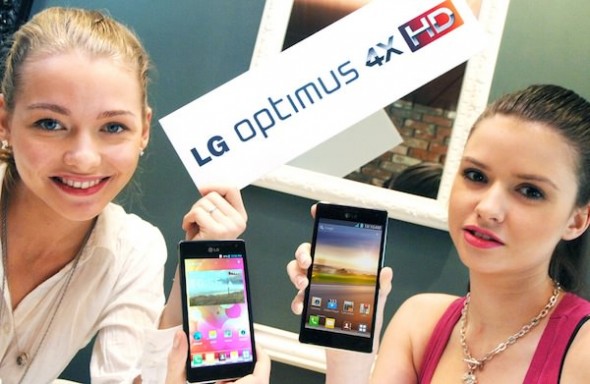 It's no secret that we will be seeing a lot of Tegra 3 devices at MWC 2012, but LG has just beat everyone else to officially announce the first quad-core smartphone, named Optimus 4X HD (a.k.a. LG X3). Looking past LG's lengthy naming convention, the new smartphone will certainly become the flagship for its 2012 lineup. It's a massive 4.7-inch device with a 720p HD IPS LCD display running on the 1.5GHz quad-core (or 4-PLUS-1 as NVIDIA calls it) Tegra 3 SoC. Inside that 8.9mm thin body, you'll find 1GB of RAM, 16GB of built-in storage and a not too shabby 2,150mAh battery.
The Optimus 4X HD will be running Android 4.0 Ice Cream Sandwich and we've already seen that Tegra 3 SoC grabbing a 4,412 Quadrant score, handily beating other ICS devices like the Galaxy Nexus (full review here).

LG has said that the new smartphone will be heading for Europe in the second quarter of 2012, though no news on US availability yet.