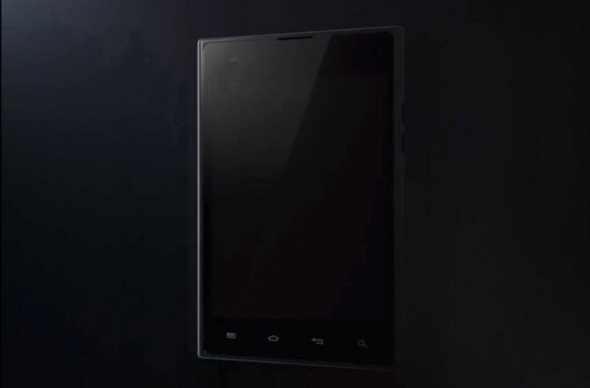 Although Dell was first to test the waters with a 5-inch smartphone/tablet (or phablet or tabletphone), the Streak 5 met very lukewarm response and has been defunct since last summer. Yet Samsung's 5.3-inch stylus-friendly Galaxy Note smartphone has been quite a success.
Not to be outdone by its fellow Korean competitor, LG is getting its own oversized device ready and has posted a teaser video of the Optimus Vu, a 5-inch smartphone with an old-school 4:3 aspect ratio IPS display and a 1024 x 768 resolution. The 4:3 ratio gives the Optimus Vu a more stocky profile, compared to the Samsung Galaxy Note's 16:9 1280 x 800 screen, though it would be better suited for certain taks like web browsing or reading books in portrait mode. You can see a side-by-side comparison of the two below.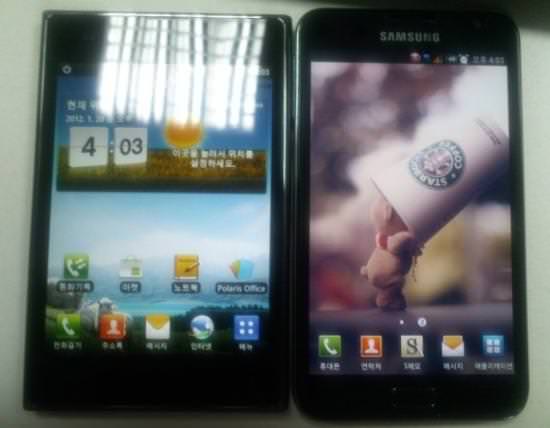 Not too much to go about in terms of specs at the moment besides rumors that it will run on a dual-core 1.5GHz Snapdragon processor with 1GB of RAM and 8GB of built-in storage. It's also said to have an 8-megapixel rear camera and NFC support. Finally it could come with Android 2.3 Gingerbread, which would explain the four button layout at the bottom, instead of the Ice Cream Sandwich you crave for. With MWC 2012 just two weeks away now you shouldn't have to wait too long to get more info on this.
[
LG Blog
(Korean),
Helloadam
Blog (Korean)]