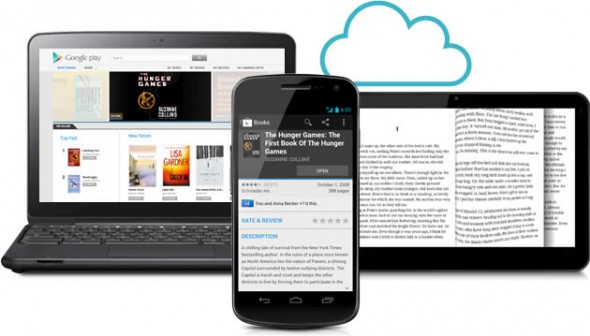 Google just made a big play of its content and cloud efforts, pun intended. The search giant is bringing all its mobile content offerings into one umbrella, titled Google Play, this includes music, books, videos and of course Android apps. Starting today the Android Market, Google Music and Google Books all become Google Play and are accessible through play.google.com on any browser. For now this is just a name change as the individual services will continue to look as before.
Over the next few days Google will also be updating the standard Android apps on phones and tablets running Android 2.2+. The Android Market app will become Google Play Store, and respectively you'll get Google Play Music, Google Play Movies and Google Play Books apps, depending on availability of the services where you live.

Google is pointing out that Google Play is cloud-based, and that your content, as before, is stored up there in the troposphere. Obviously Google is pushing to move much of the Android experience to the cloud and bring some cohesiveness between its different services.
[
Google Official Blog
]