January 29, 2012 at 6:22 am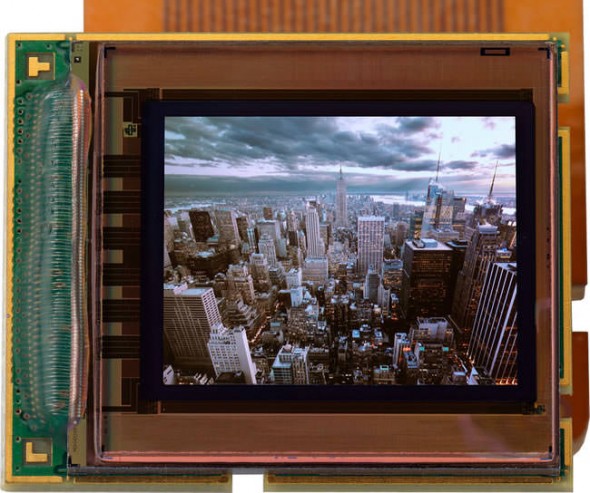 Last year we were pretty excited with the new Sony OLED electronic viewfinder (EVF), which we tested on the Sony A65 camera, and can also be found in the Sony A77 and NEX-7.
The 0.5-inch ECX331A XGA (1024×768 RGB) 2,400k dot Sony OLED panel found in the above cameras, had at the time the highest resolution and pixel density of any commercial microdisplay. The benefit is that it provides an incredibly clear image, finally challenging optical viewfinders.
We've been championing electronic viewfinders as the future replacement to optical viewfinders in cameras, for some time now, because they offer certain clear advantages. First of all you can do away with the typical reflex mirror used to reflect part of the oncoming light from your lens to the pentaprism in optical viewfinders; as a result, you get more light onto your sensor and a more compact camera – see mirrorless cameras.
An EVF can also be more informative and customizable, with overlay information, and because you are effectively always looking at what the camera CMOS sensor is seeing, you have an exact live preview of what you will be shooting when you press the shutter button.
Until recently however, EVFs generally sucked, you had a pixelated image with a lot of lag and usually bad color reproduction and poor contrast.
continue reading