January 13, 2012 at 7:36 am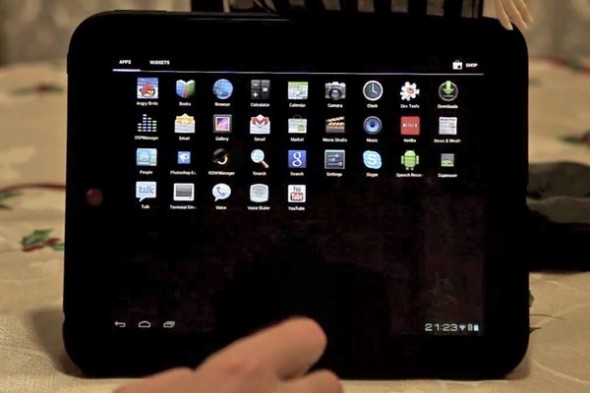 The CyanogenMod Android custom ROM may have just reached an important milestone of 1 million installs, but as we've said before, it's getting ready for even bigger things to come. One of these, is to liberate the HP TouchPad from the uncertainties and lack of app support of WebOS.
We've already seen CyanogenMod 7 (CM7) running on the tablet. But the install was plagued with a bunch of issues and CM7 is based on the not so tablet-friendly Android 2.3 Gingerbread.
The CM team has been fiendishly working on the latest version of the ROM, CyanogenMod 9 (CM9), which is based on the spanking new Android 4.0 Ice Cream Sandwich. Although a final stable build of CM9 has not yet been released for any device, the aftermarket ROM has already found its place on the HP TouchPad. It also seems that significant progress has been made since the last time we saw the TouchPad flirting with Android and CM. As you can see in the preview video below, everything is working pretty smoothly, including Wi-Fi and Bluetooth. Only key sticking points remain the camera and video playback.
continue reading