November 3, 2011 at 3:34 am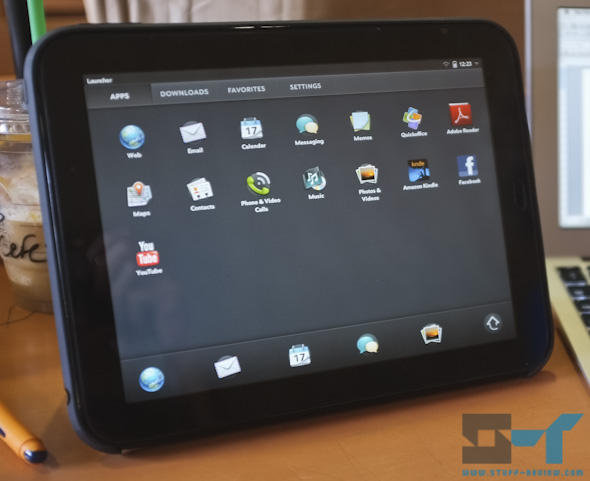 The, now-defunct, HP TouchPad's utility just went up a notch, as the Zinio magazine reader app has now been released for webOS. Zinio is a popular digital magazine newsstand application, offering a truly huge and varied collection of popular and niche magazines. Zinio has been available so far for the iPad, iPhone, Android, Mac and Windows PCs. You can buy digital subscriptions or single issues and your library automatically syncs between devices.
I can't think of a better use for the TouchPad than to be able to automatically download and read all your favorite magazines. We were pretty up-front on our view of the ephemeral use of the paper and ink invested in printed magazines, in our Nook Color review, and Zinio might just be the killer app for the TouchPad. Only negative is that Zinio's prices are a bit on the high side.
You can now download Zinio on your TouchPad from the app catalog. Note that some users are reporting issues with syncing their existing libraries to the TouchPad, however this is the first release for webOS, hopefully the folks at Zinio will iron out any kinks quickly.
continue reading