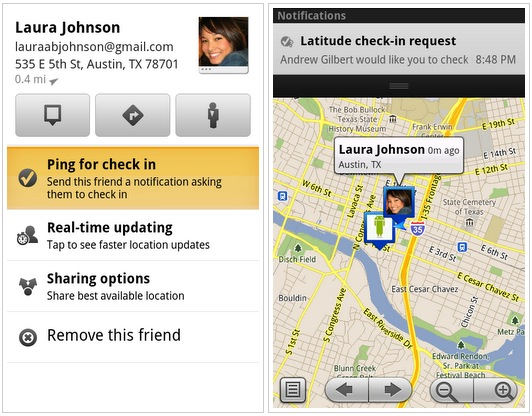 Google has just released an update for Google Maps on Android, bringing it to version 5.2. The two key new features are that, you can post your Hotpot ratings and reviews on Twitter and you can ping your Latitute friends for their location.

Ratings and reviews on Twitter: You could already rate and review places like restaurants found on Google Places from Hotpot, and now you can share (short) opinions with your Twitter followers directly from your Android device.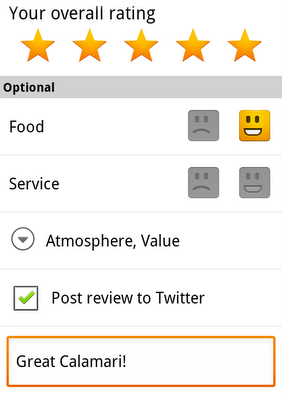 Pinging friends and searching for places on Latitude: When you see your Latitude friends on the map but they have not checked into a place, instead of texting or calling them, you can 'ping' them directly from the application to ask them to check-in to a place. A notification will alert them of your ping. Finally you can search for places to check-in on Latitute.
Google is really pushing the, somewhat scary and Orwell-esque, social features of Android and Google Maps; though they are admittedly fun and you get to be more in-contact with friends I guess.
Full details: [Google Mobile Blog, Android Market]