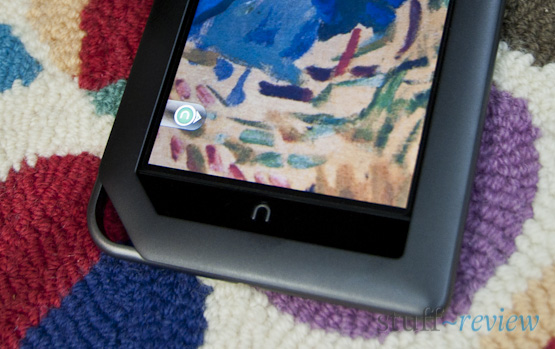 Barnes & Noble has announced that, just after one week since the Nook App Store came online, Nook Color owners have browsed and downloaded one million apps onto their devices.
Considering that Nook users, bearing rooting their device, have been holding tight for some time to get their hands on any new apps, this comes as no surprise.

The top five downloaded paid apps were Angry Birds, Drawing Pad, Solitaire, Aces Jewel Hunt and Astraware Mahjong. While the top free Nook apps were Fliq Calendar, Fliq Notes, Pulse, NOOK Word of the Day and Fliq Tasks.
Nonetheless we still lament the fact that the app selection is small and while some apps are free on the official Android Market they are sold as paid apps on the Nook.
Official press release:
Barnes & Noble Quickly Hits 1 Million NOOK Apps™ Downloads by NOOK Color™ Customers
Milestone Reached Just One Week After NOOK App Shopping Made Available to All NOOK Color Customers
Angry Birds, Drawing Pad, Fliq Calendar and Pulse Among Most Popular Apps
New York, New York – May 16, 2011 – Barnes & Noble, Inc. (NYSE: BKS), the world's largest bookseller, announced a major new milestone for its recently updated award-winning NOOK Color Reader's Tablet™. Just one week after the company made its free software update featuring popular NOOK Apps available over the air for all NOOK Color customers, customers have made more than one million apps downloads. NOOK Color customers are enjoying access to a variety of popular NOOK Apps and downloading a selection of both paid and free apps that get even more out of their Reader's Tablet, and have given the top 10 paid and free NOOK Apps the highest 4 or 5 star rating.
All NOOK Apps are optimized for NOOK Color's stunning 7-inch color touchscreen. The top five paid NOOK Apps are Angry Birds, Drawing Pad, Solitaire, Aces Jewel Hunt and Astraware Mahjong. Among the top five free NOOK Apps are Fliq Calendar, Fliq Notes, Pulse, NOOK Word of the Day™ and Fliq Tasks, which help keep customers organized and informed on the highly portable NOOK Color. With the recent v1.2 software update, Barnes & Noble brought the most-requested tablet features to its bestselling NOOK Color, which, in addition to NOOK Apps, includes full-featured built-in email, enhanced Web experience and more exciting content for adults and children. The device, which had already been acclaimed as the best reading device on the market, is now the best tablet value on the market at just $249.
"Our recent software update to NOOK Color delivered the most requested tablet features by our customers, including the ability to shop for and download high-quality apps. Reaching over a million app downloads in just a week since the launch of NOOK App shopping for all NOOK Color customers exceeded expectations, and is an exciting milestone for our developers, publishing partners, and most importantly for our rapidly growing NOOK Color user base," said William Lynch, Chief Executive Officer of Barnes & Noble. "Our stores and booksellers have been a key part of educating our large NOOK customer base on the terrific applications available for them. We're building on the early success of our NOOK Apps offering by scaling our collection of popular apps with the thousands of developers who've approached us, while ensuring we continue to deliver the high-quality experience NOOK Color is known for.
Barnes & Noble continues to bring NOOK Color customers new applications from leading third-party developers and content providers for the whole family to enjoy. In the past weeks, Barnes & Noble has added new NOOK Apps including QuickOffice Pro, FriendCaster for Facebook, UrbanDaddy, more games from Concrete Software including Aces Traffic Pack, Aces Cribbage and PBA Bowling 2, FlightView Elite, RepliGo Reader, and 3001 Wisdom quotes. Recently added NOOK Apps for children include Bloki, My First Alphabet Sights & Sounds and CardDroid Math flash cards. Through the Shop area on the device, NOOK Color customers can easily explore NOOK Apps, available in categories including Play, Organize, Learn, Explore, Lifestyle, News and Kids. Approximately half of the collection available for $2.99 or less and the vast majority priced at $5.99 or less.
More information about the recent NOOK Color update is available at www.nookcolor.com/update. Barnes & Noble invites current and prospective NOOK customers to experience new NOOK Apps at the NOOK Boutique™ or display in one of Barnes & Noble's more than 700 bookstores across the country or by visiting www.nookcolor.com.