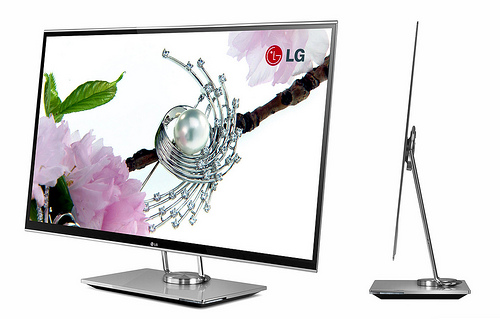 Although we're still waiting for LG's 31-inch OLED TV shown-off last year — and pictured above — the Korean manufacturer has come out saying it will now concentrate on larger displays.
LG Display (LGD) CEO Kwon Young-soo, has said in an earnings call, that the company will launch a 55-inch OLED TV by the second half of next year.

He also noted that he saw no point in continuing development of small- and medium-sized OLED displays for use in tablets, smart-phones and other mobile devices. Kown went on saying that LGD's current AH-IPS (Advanced High Performance In-Plane Switching) LCD technology is superior to small-sized OLEDs — although we can't dispute that, it just so happens that rival Samsung already owns that part of the OLED market.
OLED TV's have been poised to finally break the Plasma vs. LCD argument as a superior technology but, despite product claims by Sony, LG and others, we've yet to see large OLED displays or the technology becoming close to affordable. Well we can still hope; but honestly, we're just tired of waiting.