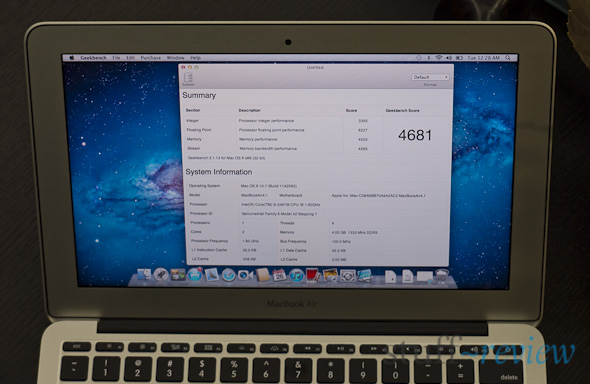 We've had a feeling that the new MacBook Airs, featuring Intel second generation Core processors — a.k.a. Sandy Bridge — would be fast; we just didn't know how fast.
Well we've taken our new 2011 11-inch MacBook Air running on a Core i5 1.60GHz processor, which is actually the lower spec'd of the new MBAs, and benchmarked it using 32-bit Geekbench. The results, which you can see after the break, are pretty impressive.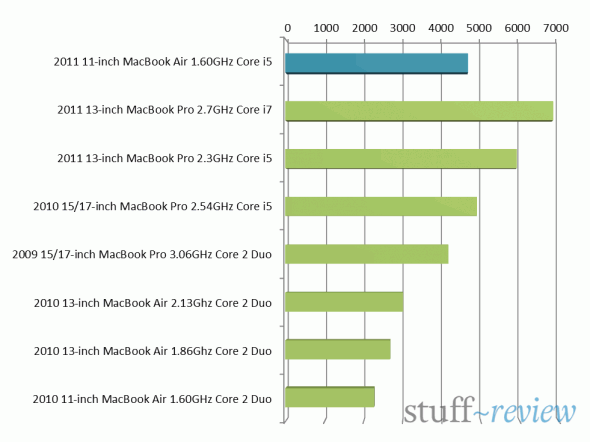 The 2011 Core i5 MBA matches the performance of last year's MacBook Pros, bearing a small margin for error, while it scores almost twice as high as last year's MBAs.
The MacBook Air has just graduated to the big league! No wonder the white MacBook got the boot.
You can read our extensive review of the 2011 MacBook Air here.