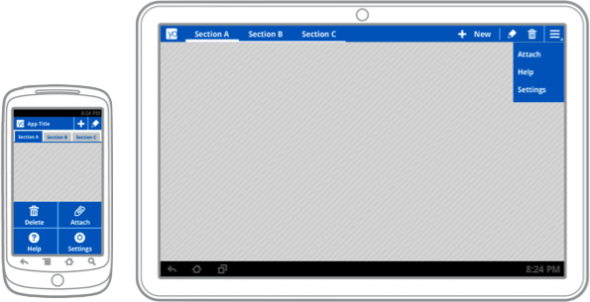 We're expecting the next version of Android, code-named Ice Cream Sandwich, to come soon. Android versions have diverged, with Android 2.3 Gingerbread running on smartphones and 3.0 Honeycomb running on tablets; ICS is expected to unify the Android system again and will allow the same version of Android to run on all devices, independent of size and resolution.
As the official unveiling comes closer, the precise date still remains unknown, more information is coming out of Google's headquarters. A post on the official Android Developers' blog, aimed at helping developers in preparing their tablet friendly Honeycomb apps to work on smartphones with Ice Cream Sandwich, brings us a few interesting bits of information.

We've identified two. First the post confirms that ICS, which will unify tablets and smartphones, is coming soon; second Google doesn't want its operating system to diverge again:
Although Honeycomb remains tablets-only, the upcoming Ice Cream Sandwich (ICS) release will support big screens, small screens, and everything in between. This is the way Android will stay from now on: the same version runs on all screen sizes.
Note, as the new version of Android is not yet announced, Google hasn't released the obligatory SDK (a set of development tools to help developers write applications) for Ice Cream Sandwich.
[
Android Developers Blog
]