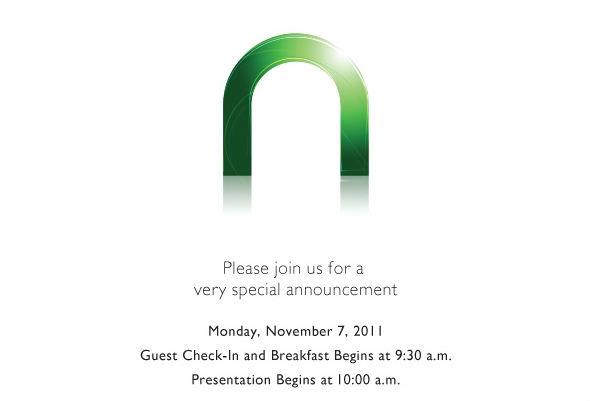 With Amazon preparing to ship the Kindle Fire on November 15 and the original Nook Color celebrating its one year anniversary in mid-November, we've been hearing a lot of noise building up on a second generation LCD touchscreen Nook.
Barnes & Noble has just sent out invites for a Nook related event for Monday the 7th of November in New York, and we would guess that the company will reveal the 'Nook Color 2'. Although the original Nook Color doesn't fare badly against the Kindle Fire, we expect that B&N would want to beef up the processing power of a Nook Color successor to match or supersede that of the Fire. It will also be interesting to see where B&N will price any new devices, to match or beat Amazon's $199 offering.
In the meantime, why don't you enter our giveaway for an original Nook Color.