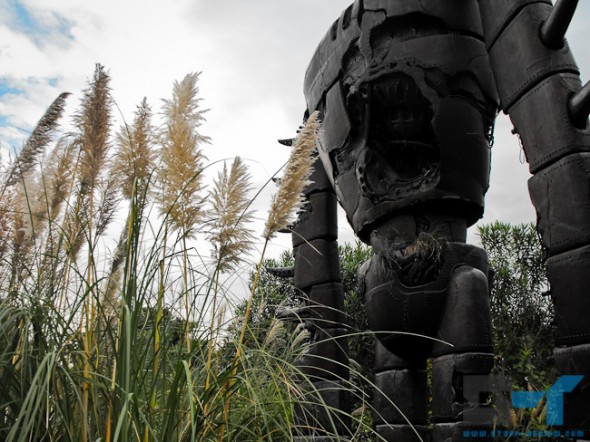 It's become a yearly tradition in Japan for Hayao Miyazaki's and Studio Ghibli's 1986 anime film Laputa: Castle in the Sky to air around this time of year on TV. On December 9, the amazing anime film was broadcasted for the thirteenth time since first airing in 1988.
Another tradition is for viewers to join the two main characters, Pazu and Sheeta, in shouting "Balse!" (the spell of destruction), at the climax of the movie over social networking sites. Well, this year viewers had taken to Twitter in droves and broke the social networking site's all time record with 25,088 for tweets per second while the movie was broadcasted from NTV. Even rival broadcaster NHK joined the action with a tweet from its official PR account.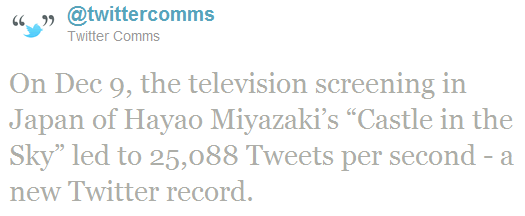 What can we say, there is hope for humanity yet. If you haven't watched it yet, Laputa: Castle in the Sky is one of the best animated movies ever. While you are it, you might wanna check out the other Ghibli Studios titles too, like Nausicaa and Spirited Away and Howl's Moving Castle.
The previous record holder was Beyonce Knowles' pregnancy announcement last August with around 9,000 tweets per second.