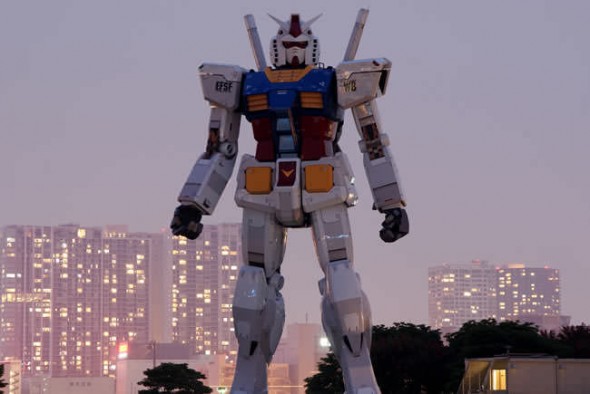 Ah Japan, the country where giant robots roam free. Well not exactly, at least not yet, but you can't deny the Far Eastern nation's affinity to all things robotic.
A giant RX-78 mobile suite Gundam statue made its first appearance in the Tokyo skyline in the summer of 2009, measuring 60 foot tall and weighing 35 tonnes. The statue was erected by Bandai, a Japanese toy maker and video game company, in Tokyo's Odaiba island. Odaiba is an artificial island in the Tokyo bay hosting a number of leisure parks, exhibitions and shopping malls. Since then, the statue has been dismantled, re-erected and moved around.


Well it now seems that the giant Gundam statue is here to stay, getting its own theme park on the island. The 2,050 square meter theme park will be called "Tokyo Gundam Front" and be dedicated to Mobile Suite Gundam, of course.
It's said to open its doors on April 19th and operated by Bandai and two other companies. If you'll be wandering around Tokyo in the coming months, bear in mind that there will be free and paid areas. Tickets are said to go for ¥1,000 ($13.00) for adults and ¥800 ($10.50) for children.
[
MSN.jp
, Giant Gundam photo courtesy of
switchstyle
]