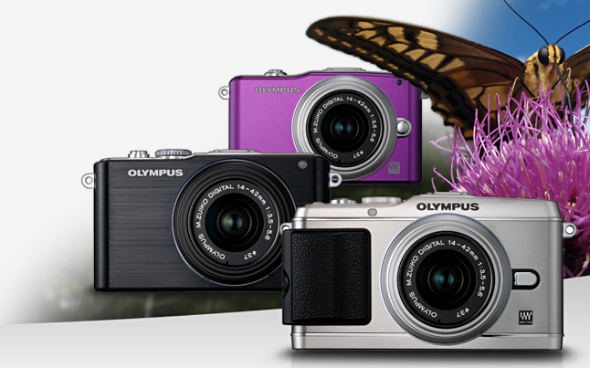 Embattled Olympus didn't have such a bad year after all. The Japanese camera manufacturer has just claimed top position for the mirrorless camera category in the 2012 BCN Award.
The BCN Ranking pulls in point-of-sale data from a number of major Japanese electronic stores, including online stores like Amazon Japan, and once a year hands-out awards based on the number of actual sales. Olympus has moved ahead of both Sony and Panasonic, capturing more than a third of the market with sales numbering 36.6% of total. Panasonic has the number two spot with 29.3% of sales.


Competition in the mirrorless interchangeable lens camera (MILC) space has seriously heated up. Panasonic and Olympus built the compact mirrorless market with the Micro Four Thirds (MFT) system and now practically all major camera manufacturers, except Canon, have made a showing.
Nikon entered the space last year with the V1 and J1, Sony launched three new NEX cameras, the NEX-C3, NEX-5N and the first 24-megapixel MILC, the NEX-7. Fujifilm also just announced the X-Pro1 camera boasting some incredible credentials while Pentax and Ricoh have carved-up a niche.
Olympus made a strong showing in 2011, having released not one, not two but three MFT cameras in June, the PEN E-P3, and two really good budget cameras, the PEN E-PL3 and PEN E-PM1. Best is yet to come from Olympus as we're anxiously awaiting the announcement of the much-rumored OM-D at CP+ in Yokohama early next month.
[
BCN Award 2012
(Japanese translated)]