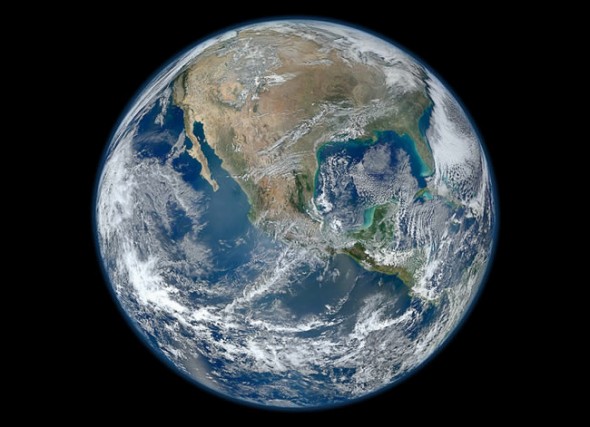 NASA's Suomi NPP (which stands for National Polar-orbiting Operational Environmental Satellite System Preparatory Project) Earth-observing satellite was launched into orbit in October 2011. As the name suggests, the satellite is tasked with onlooking upon humanity's home planet. It's part of a project with which NASA will be collecting data to increase our understanding on long-term climate change and improve weather forecasts.
A key instrument on the satellite it the Visible/Infrared Imager Radiometer Suite or VIIRS and it's with that instrument that this amazing 64-megapixel (8,000 x 8,000 resolution) image of the Earth was taken.

Unfortunately we don't yet have any 8K monitors, but it may just work as a scaled down wallpaper on your 4K set. The full-sized image is hosted at Flickr below.
[
Flickr
]