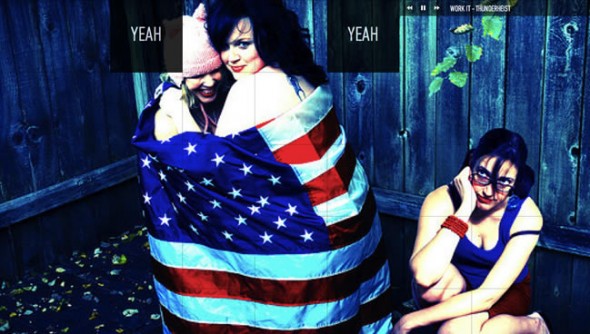 Using some smart HTML5 code, Swiss design studio Hinderling Volkart has created a showcase website on behalf of MSN, which combines Flickr images and song lyrics together with music to create a random and visually stunning result.
Music comes courtesy of the independent British record label, Ninja Tune. Images are picked at random matching each word from the song's lyrics with a picture on Flickr; the lyrics themselves are displayed in a typical Metro UI typographical manner. The entire player reminds us of the Zune software player.

Because images are selected randomly, you should be getting a totally different visual experience every time you play one of the 47 available songs. Here is what the designers had to say:
Visualizer by MSN plays 47 songs and shows millions of pictures. The lyrics with a total of over 11,000 words explore Flickr as tags for images, the dynamic selection within the search results happens randomly. Each time a song is being played, Visualizer creates a completely new and unique video clip.
You also have the option to write your own lyrics, which then Visualizer combines with a song and images,while you can also share the result. Be warned that the website requires a speedy internet connection and for now you can't upload your own songs.
[
MSN Visualizer
]