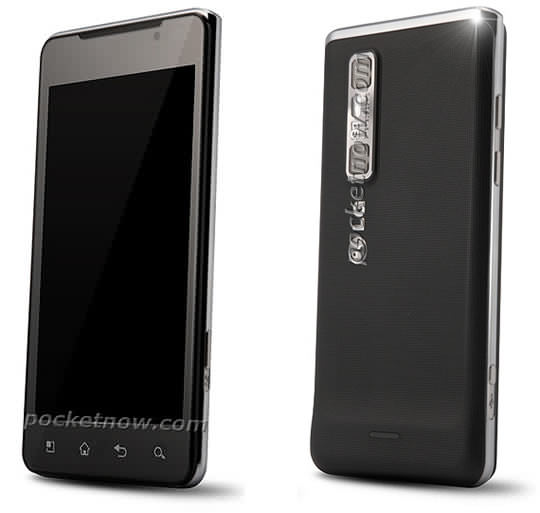 Though we admit we are not completely sold on 3D phones, we're always interested to see what the next generation will bring. Last year was dominated by two 3D phones the HTC EVO 3D and the LG Optimus 3D. Following the leaked LG X3 quad-core monster-phone, the latest leaked handset for LG's 2012 lineup is a new 3D smartphone codenamed CX2 or as we'll be calling it, the Optimus 3D 2.
Similar to the original Optimus 3D it will have a stereoscopic glasses-free 4.3-inch display, however instead of only relying on 3D content, this new LG 3D Android smartphone will be able to do a 2D to 3D conversion on the fly. The device is rumored to be running on a new TI OMAP 1.2GHz dual-core processor. It will has dual 5-megapixel rear cameras capable of shooting in 3D and a 1.3-megapixels front camera.

The LG Optimus 3D 2 is said to be 2mm thinner than the original, measuring 10mm thick, putting it at a similar thickness as the Samsung Galaxy Nexus LTE.
The device will come with NFC, GPS and Bluetooth 3.0. Besides these, there aren't much more info to go around, but we should be seeing the device at the Mobile World Congress in Barcelona at the end of February.
[via
PocketNow
]