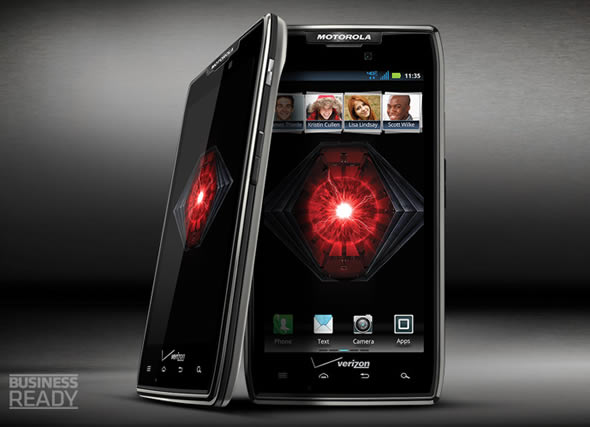 We first saw the Motorola Droid Razr Maxx during this year's CES in Las Vegas. The updated version of the skinny Droid Rarz has a bumped up the battery of 3,300mAh battery from 1,780mAh, while staying just 8.9mm thick from the original's 7.1mm.
You can check out our initial coverage here and here. To recap, it's a 4.3-inch Super AMOLED qHD (960 x 540) screened device with a 1.2Ghz dual-core processor, 8-megapixel rear and 1.3-megapixel front cameras. It has some rugged credentials, bearing to a Kevlar back and splashproof coating.

We already knew that it was being released on January 26th for $299 on a two year contract on Verizon Wireless 4G LTE, but the carrier is making sure we don't forget with a press release today confirming the above information. It will initially come with Android 2.3.5 Gingerbread but Verizon wants you to be sure it will be upgraded to Android 4.0 Ice Cream Sandwich.
We think that if you are considering grabbing a Droid device on Big Red, the bigger battery makes the Droid Razr Maxx a great contender. Verizon is claiming that with the 3,300 mAh you can get a full 21 hours of talk time and Motorola is calling it the longest lasting 4G smartphone. Finally, we can enjoy a full-day's use fron an Android device.
[
Verizon Wireless
]