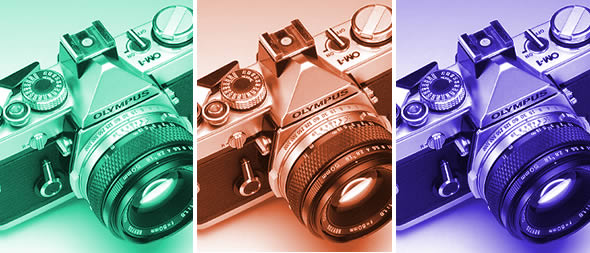 The Olympus OM system was introduced in 1972 based on compact 35mm SLR camera bodies. The system proved a hit and Olympus released a large number of consumer and professional cameras under the OM system until 2002. There has been a lot of speculation that Olympus is staging a comeback (or at least cashing in on the past success) of the OM system with a new digital camera.
We've already reported that Olympus is expected to make an announcement in early February, probably coinciding with the big CP+ 2012 Camera & Photo Imaging Show in Yokohama, Japan running on February 9-12. Well, a quick search on the United States Patent and Trademark Office brings up that on January 3rd 2012 Olympus Corporation registered the "Olympus OM-D" trademark, which also mentions interchangeable lenses: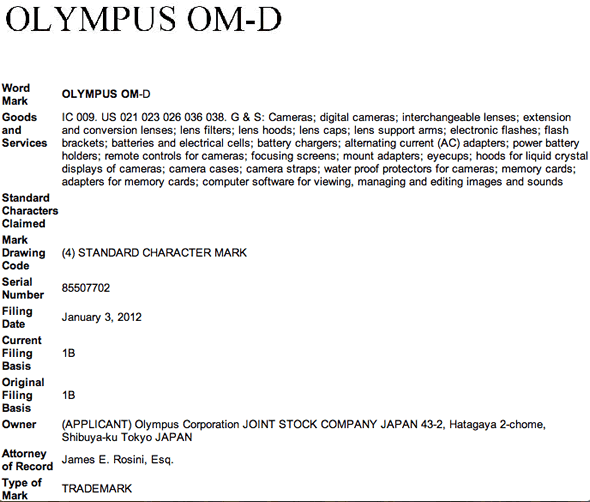 We would guess that D stands for digital and according to Olympus's latest teaser campaign we would all be shouting 'Oh My Goodness'. The teaser ad, which takes a whole page in the January 21st UK issue of Amateur Photographer, mentions that the new Olympus camera will become the latest masterpiece in a long line of design classics. The ad invites anyone interested in getting updates on the new camera to register on bit.ly/olympusOMG.
Our guess is that the new Olympus OM-D will be a compact interchangeable lens camera that will inherit some of its looks and controls from the historic OM series. After all, Fujifilm has been extremely successful with the X100, X10 and now the X-Pro1, all of which share the same retro looks and full hardware controls.
What's still uncertain is whether the Olympus OM-D will have a Micro Four Thirds or a new larger sensor. A larger sensor would allow Olympus to differentiate the OM-D from the current crop of PEN cameras, loosing however the great Micro Four Thirds lens selection. It's also uncertain whether the camera will have an optical or electronic viewfinder, or perhaps a hybrid viewfinder like the Fujifilm X100.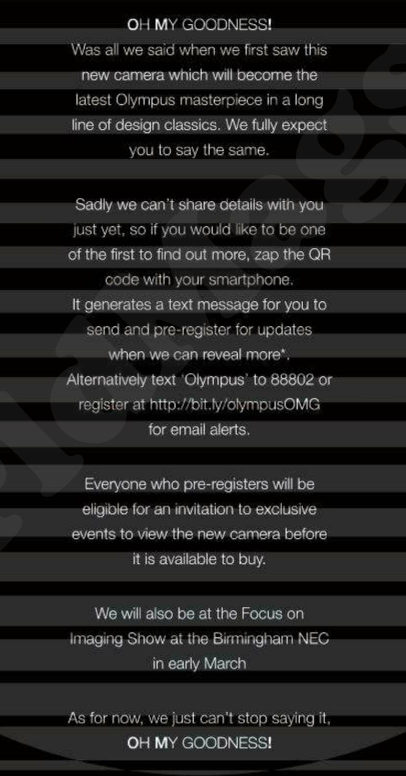 [
Wikipedia
,
United States Patent and Trademark Office
,
43rumors
]