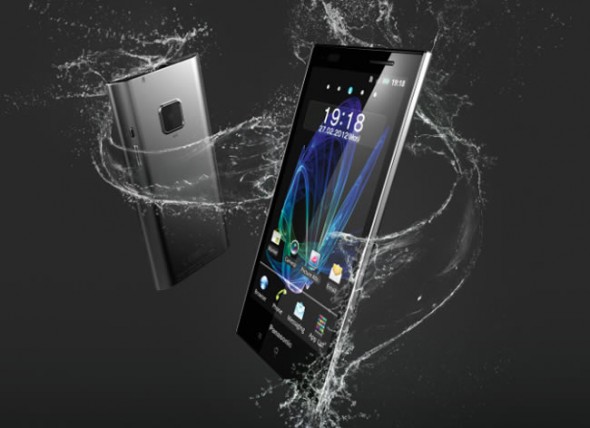 We love punctuality. Panasonic promised us in December that it would be entering the world smartphone market, using Europe a stepping stone, with a new handset this March, and today we have a name for said device. The Panasonic Eluga, is the same skinny D-shaped 4.3-inch OLED qHD Android device that we saw last year.

The device is sporting an 8.2-megapixel rear camera, without a flash, dual-core 1GHz OMAP 4430 SoC and running Android 2.3. It's said to be water and dust proof according to international standard IP57, while staying an amazing 7.8mm thick and weighing 103g. Even if we can get over some of the design choices for the device, we really can't get over the name. Personally I prefer the utilitarian P-04D model name given to the handset in Japan.
The Panasonic Eluga will be heading to Europe in April, though a US release date is still pending. As we've said before, we're still hoping Panasonic will bring over to the world some of its tastier Lumix-branded camera phones.