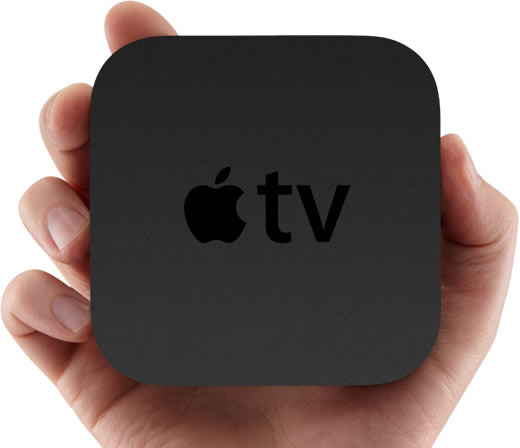 As expected Apple has announced the next generation of its set-top box- The new Apple TV will be selling for $99, the same price as the previous model. They key feature of the new device, which look identical to the previous model, is its ability to output in 1080p high definition. The previous model was limited to 720p only.
The new Apple TV will also have a redesigned high definition user interface and can stream movie purchases directly from iCloud.

Here's a list of main features for the Apple TV:
1080p output
Redesigned 1080p user interface
Genius recommendations for movies
Can stream movies directly from iCloud
The new Apple TV model is available to order today and will be shipping on March 16th.