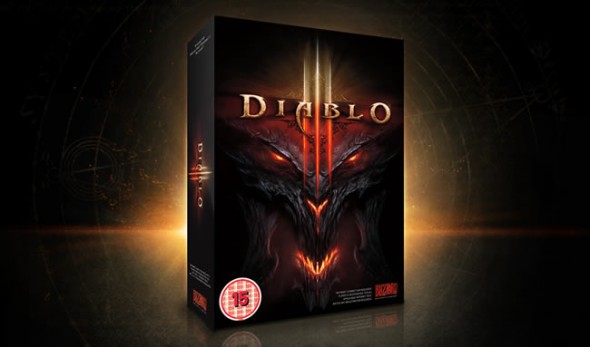 Some might think that waiting more than ten years for a computer game is way too long, others will say that it's worth it. Diablo III suffered numerous delays since it was initially announced in 2008 by Blizzard, each time bringing disappointment to the hearts of dungeon-loving hack and slash fans.

Well, it will all finally pan out on May 15th when Diablo III is said to be released for PC and Mac. The sequel to the game that created the point-and-click action RPGs genre is now available to pre-purchase from Battle.net while it will hit brick-an-mortar stores in the U.S., Canada, Europe, South Korea, Southeast Asia, Australia, New Zealand, Taiwan, Hong Kong, and Macau starting May 15. Gamers from Latin America and Russia will have to wait until June 7th for their physical copies.
The standard DVD and digital versions of Diablo III are priced at $59.99 (£32.97). For $99.99 (£69.99) you can grab the Collector's Edition which includes a DVD copy of the game, behind-the-scenes Blu-ray/DVD, soundtrack CD, 208-page Diablo III art book and a 4GB USB stick preloaded with Diablo II and Diablo II: Lord of Destruction.
Now bear in mind that you can get the game for free is you sign-up for a World of Warcraft Annual Pass before May 1st.
[
Blizzard
]